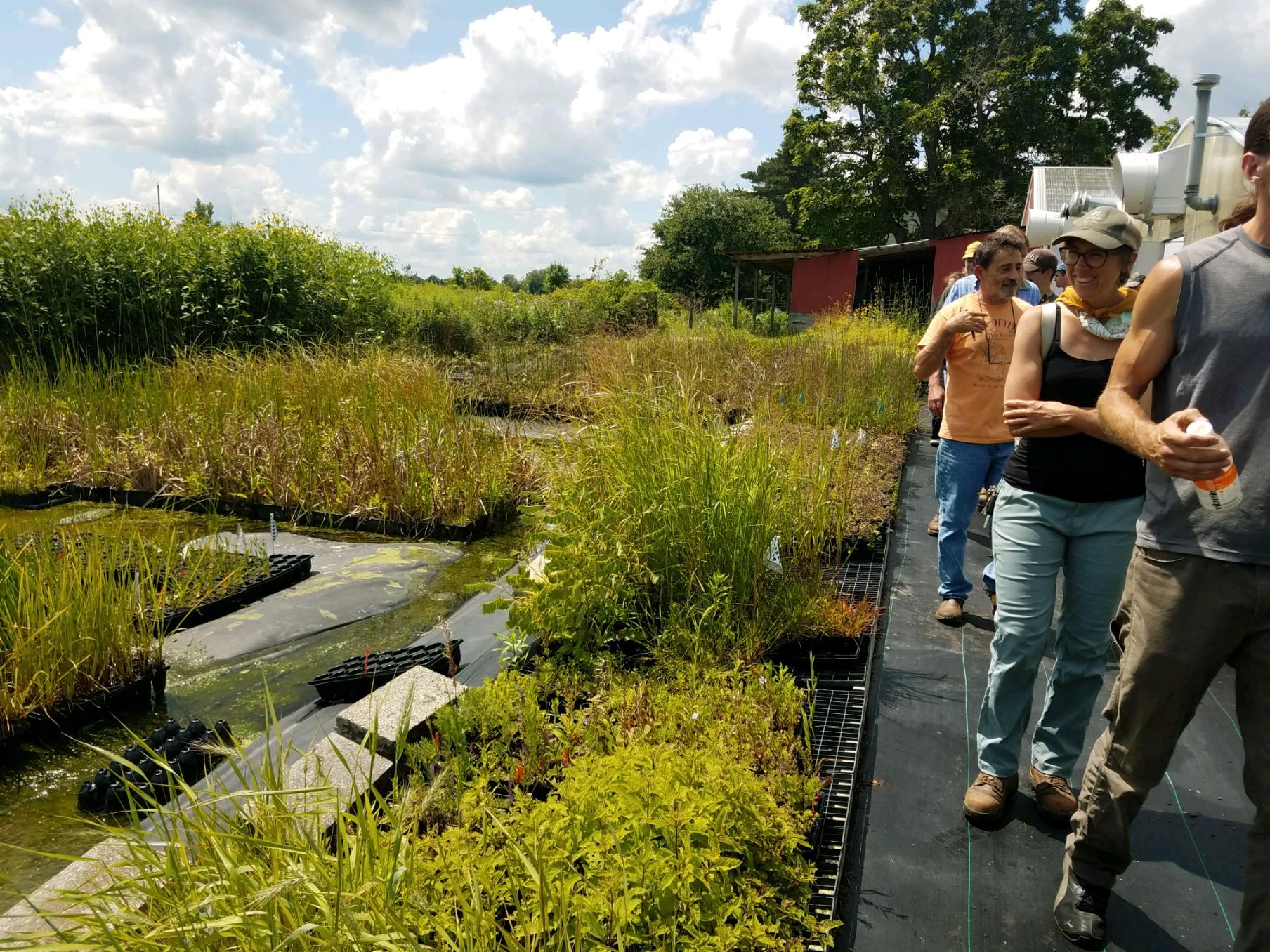 Expect field trips to 20+ farms in Detroit, Ann Arbor, Lansing, Grand Rapids and Flint and a weekend trip to urban farms in Chicago. OFTP participants often list these field trips as a highlight of the program, giving them insights into many different ways to approach infrastructure, growing methods and other farm techniques. Each year, participants vote on farms to visit, but below is a list of typical farms.
Detroit
Cadillac Urban Gardens - Movable raised bed gardens led by the local Latinx community in SE Detroit
Fisheye Farms – No-till vegetables
Drew Farm – Detroit Public Schools farm
D-Town Farm & Detroit Black Food Security Network - National leaders in addressing racism in the food and farming system
Detroit Partnership for Food Learning and Innovation – Permaculture!
Ann Arbor
Green Things Farm Collective - 5 Farm Owners collaborate to grow 3.5 acres of no-till vegetables & seed crops, beef on pasture
Growing Hope – Ypsilanti hub for urban gardeners with a farmers' market incubator kitchen and model urban farm
Nature & Nurture - Seeds!
Tantre Farm - 35 acres of vegetables and a mushroom forest
Lansing
Magnolia Farms - Urban farm, vegetables, medicinal herbs
Allen Neighborhood Center & Hunter Park GardenHouse – Farm, edible park, multifarm CSA, workshops, incubator kitchen, farmers' market, food cooperative and more….
4H Children's Garden - 1st children's garden in the US
Wildtype - Native plants & ecological restoration
Two Sparrows - Herdshare dairy, beef, hay

Grand Rapids
Green Wagon Farm - Vegetables, lean farming techniques
New City Farm - Vegetables, youth education, on-farm café
Hope Gardens – Schoolyard gardens, community gardens and sharing seeds and transplants
Crane Dance Farm - Animal Welfare Approved, rotationally-grazed livestock
Flint
Edible Flint – hub for gardeners in Flint
Flint Ingredient Co./The Local Grocer
Women in Agriculture Farm
Twig End Farm – 1.5 vacant lots of cut flowers in Flint
Chicago – New site for 2024! We hope to visit 6 or more farms like:
Urban Growers Collective – Black and women-led group of 8 farms in SE Chicago to teach youth and BIPOC farmers covering 11 acres
Chicago Lights – Youth internships, produce, community garden plots, classes
Windy City Harvest – Job training for 80-90 youth per year, apprenticeships, business planning classes
Gotham Greens – world's largest rooftop farm (75,000 sg. Ft.) and 100,000 sg.
Gardeneers – managing 19 schoolyard gardens in south and west Chicago
Growing Home
First Nations Garden of Chi-Nations Youth Council – Independent plots, culturally significant plantings in protected raised beds, circular raised beds and planting mounds, outdoor gallery and Native Sundays gatheringsz
The Urban Canopy – 2-acre raised bed garden, Compost Club