Adelyn Geissel, MS-B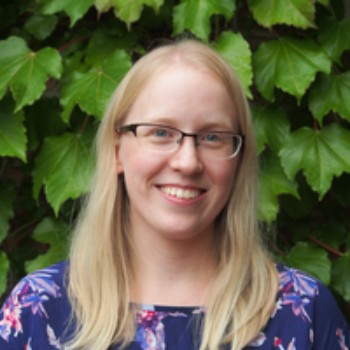 Department of Community Sustainability
STPAM - Applying Sustainability and Community Engagement to Parks Systems
Hometown: Mason, MI
Advisor: Dr. Gail Vander Stoep
After working in a Japanese automotive parts trading company located in Novi, MI, I realized how much that job went against my passion for environmental conservation and my love of nature. In order to pursue a career in natural resource management, I am now pursuing an MS-B in Sustainable Tourism and Protected Area Management.
My Master's degree has taken me from an initial focus on increasing sustainability options and practices within the study abroad field to my current focus of pollinator habitat development and management in local parks, with a focus on increasing monarch butterfly populations. I have obtained a Pollinator Champion Certification through MSU Extension's online Pollinator Champion course and going forward, I am pursuing a Graduate Certificate in Community Engagement, as well as a certification in the MSU Extension Conservation Stewards Program.
In my free time, I enjoy trail running, hiking, and gardening.