Astri Briliyanti, MS - A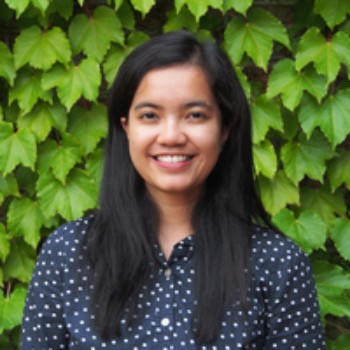 Department of Community Sustainability
STPAM - Tourism Planning and Policy Development, Tourism Management, Rural and Regional Planning, Local Economic Development
Program: CSUS - STPAM - MS-A
Academic Focus:
Tourism Planning and Policy Development
Tourism Management
Rural and Regional Planning
Local Economic Development
Hometown: Bandung/Indonesia
Advisor: Dr. Gail Vander Stoep
I have loved traveling since I was a child. I always enjoy learning about geography and culture and I am always fascinated by this world's cultural diversity and physical features. Having Urban and Regional Planning as my educational background, I also like to observe how tourism systems work in urban or rural areas. I am interested in seeing how social, environmental, cultural, and physical aspects blend altogether, creating a dynamic tourism system that is unique and different to each area.
I worked as an urban and regional planner (consultant) and research assistant for 2.5 years after graduating from Bandung Institute of Technology. I was involved in a variety of urban and rural planning projects in Indonesia, local or national scale. Some of the topics of the projects are 1) urban settlement plan for industrial workers, 2) sustainable city settlement index, 3) mosque location analysis, 4) agritourism development, 5) bike-sharing development plan, 6) incentive and disincentive for urban development control, 7) short-term infrastructure development program, and 8) urban development program planning and evaluation. Additionally, I was also involved in some research projects, such as 1) tourism and climate change adaptation in Bali and 2) Small-Medium Enterprises potentials and challenges in exporting Batik (Indonesian traditional fabric) products.
I really enjoy my current profession as it really fits my hobby and interest. After completing my master's degree, I am hoping to continue working as a consultant as well as a researcher in Indonesia. I would like to contribute in tourism planning knowledge as well as helping the Indonesian government in making a tourism plan and policy. My long term career goal is to be a tourism planner expert.
Besides studying in STPAM, I am also a research assistant under the Computational Mathematics, Science, and Engineering (CMSE) department. Currently, I am helping to develop CyberInfrastructure experts professional skills training module. In spare time, I like to do singing, playing guitar, cooking, table tennis, swimming, chess, and traveling.