Awa Sanou PhD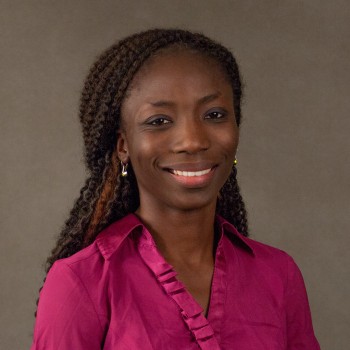 CSUS - Agricultural value chains
Hometown: Burkina Faso
Advisor: John Kerr
I am a PhD candidate in the department of Community Sustainability at Michigan State University. I use an interdisciplinary approach in my work through a combination of quantitative and qualitative research tools and collaborations with researchers from other fields.
My research investigates sustainability issues among agricultural enterprises including growth and climate adaptation strategies. I also examine incentive mechanisms for the enforcement of food safety regulations in agricultural value chains. Moreover, I have worked on research projects testing mechanisms which can increase productivity along agricultural value chains. This means that I have explored risk management strategies as well as adaptive technologies which are capable to foster resilient and sustainable practices from the farm to the market.
Prior to pursuing my PhD, I earned a Master's in Agricultural, Food and Resource Economics from Michigan State University. I also worked for two years at the World Bank where I provided technical support to the monitoring and evaluation teams and undertook stakeholder consultations to improve the design of projects. I hold a B.A. in Economics and Political Science from Middlebury College.