Sandra Batie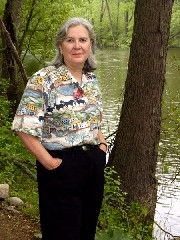 Department of Agricultural, Food, and Resource Economics
Professor Emeritus
AEC/AFRE Faculty, 1993 to 2010
---
Degree:
Ph.D., Oregon State University
M.S., Oregon State University
B.A., University of Washington
---
Bio-Info
Professor Emeritus Sandra Batie came to Michigan State in 1993 to become the first holder of the Elton R. Smith Professorship in Food and Agricultural Policy, and she conducts research on food, agricultural, and environmental policy issues at the state, federal and international level. Professor Batie retired from MSU in 2010. Prior to joining MSU, she was on the faculty of Virginia Polytechnic Institute and State University. She took one sabbatical leave with the Conservation Foundation, where she studied and wrote about federal conservation policy and a second with the National Governors' Association, where she specialized in state policy with respect to rural development and groundwater management.
Professor Batie actively served on commissions and boards that are related to her expertise, including the National Academy of Science, Board of Agriculture; the Academy's Center for Central Europe and Eurasia Affairs; and the Office of Technology Assessment. She was a trustee of both Winrock International and the International Rice Research Institute, and she is currently chair of the Board of Winrock. She is past president of the American Agricultural Economics Association as well as the Southern Agricultural Economics Association. She is a Fellow of the American Agricultural Economics Association.
Students
Pubs Online
Notable Docs/Pres
Projects