Charles Nelson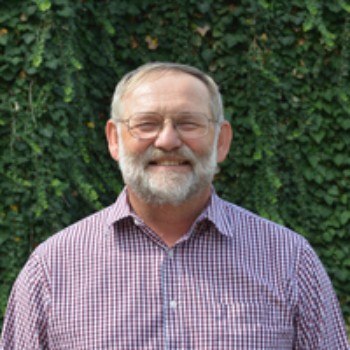 nelsonc@msu.edu
Telephone: (517) 432-0272

Department of Community Sustainability
Associate Professor
142 Natural Resources
Education
Ph. D. Forestry, Michigan State University - 1988
M.S. Park and Recreation Resources, Michigan State University - 1979
B.S. Resource Development, Michigan State University - 1977
Area of Expertise
Nelson's focus is on the management, planning and policy of natural resource based recreation. This involves the integration of knowledge about natural resources, outdoor recreation, facilities, people, planning, policy and management. It also involves effective networking with planners, policy makers, managers and entrepreneurs regarding an array of natural resource venues at the local, state, federal, non-profit and commercial venues. In this focus he teachs students on campus as well as persons in the state and beyond through MSUE and other outreach activities. He also brings knowledge, networks and competencies to bear to solve problems in Michigan and beyond through applied research. He became the internship coordinator for the Park, Recreation and Tourism Resource major in May 2008 following the retirement of Professor Gaylan Rasmussen.
Current contracted projects in 2009 include an extensive study of motorized trail use and users in Michigan. This includes a winter 2008-09 study of snomobiling and a spring, summer and fall 2009 study of off-road vehicle riding. Dr. Dan Stynes is providing economic impact modeling as part of the project. I-Chun (Nicky) Wu is the graduate student on the project. He is also assisting the Village of Maple Rapids to update their Community Outdoor Recreation Plan with Nicky Wu, graduate student. Since 2006, Dr. Nelson has updated Newaygo County's Park and Recreation Plan (Missy Lott, graduate student), completing Phase II of a MI study of non-motorized trail use and users for MDOT with Chris Vogt (Eric Clark, graduate student), evaluating security and law enforcement in Montana State Parks (Karl Danforth, graduate student) and assessing the recreational use of MI state game and wildlife areas (Eric Steffey, Eric Clark, Karl Danforth, graduate students). He has also completed an assessment of the security and law enforcement in Wisconsin State Parks (Karl Danforth, graduate student) and is finishing an update of his chapter in the Management of Park and Recreation Agencies 3rd edition text on Law Enforcement and Security. As their MS Plan B projects, recent graduate students Robin McCoy conducted a tribal survey regarding natural resource management for the Grand Traverse Band of Ojibwe Indians and Krystal Barnes evaluated of Alternative Spring Break Study Abroad in Mexico. MS Plan B student student Christine Egeler is graduated in SS06 and co-authored the recent Williamston Park and Recreation Plan with Dr. Nelson as well as currently working with Dr. Chris Vogt on the Greenlinks project to examine green infrastructure in Lapeer, Genessee and Shiawassee counties in southern Lower Michigan. Dr. Nelson recently completed updating Michigan's State Comprehensive Outdoor Recreation Plan now certified by the National Park Service for 2008-12. As an outgrowth of this project he worked to understand why economically distressed communities were increasingly unlikely to apply for grants to acquire and develop outdoor recreation opportunties. Working with DNR Grants staff, they recommended changes to the Michigan Natural Resources Trust Fund scoring and application system that were adopted in February 2009 by the Michigan Natural Resources Trust Fund Board.
Currently, Nelson serves on the CARRS Undergraduate Affairs and Curriculum Committee. He is the Finance Chair of the statutorily created Citizens Committee for Michigan State Parks, chairperson of the Clinton County Green Space Commission, the Chair of the North American Waterfowl Management Plan in Michigan Steering Committee and the facilitator of community meetings for the Michigan Department of Environmental Quality regarding historic dioxin contamination in and along the Titabawassee and Saginaw Rivers, as well as Saginaw Bay. For his work in Great Lakes wetland preservation, restoration and enhancement, he received the first Keeper of the Great Lakes Award from the Michigan Department of Environmental Quality, the Michigan United Conservation Clubs and Lt. Governor John Cherry in 2008.
Courses Nelson Teaches:
PRR 210 - Our National Parks and Recreation Lands
PRR 213 - Introduction to Parks, Recreation, and Leisure
PRR 393 - Professional Seminar in Park, Recreation and Tourism Resources
PRR 449 - Natural Resource Based Recreation Management Applications
ESA 440 - Environmental Policy Making in Michigan
PRR 493 - Professional Internship in Park, Recreation and Tourism Resources