Charles Nelson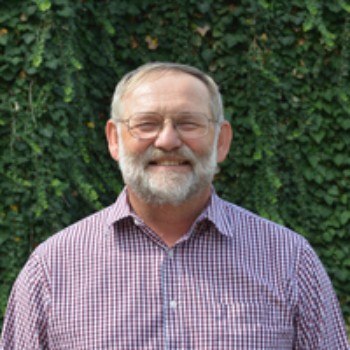 Department of Community Sustainability
Associate Professor
Telephone: 517-432-0272

Natural Resources Building
480 Wilson Road, Room 142
East Lansing, MI 48824
---
Education
Ph. D. Forestry, Michigan State University - 1988
M.S. Park and Recreation Resources, Michigan State University - 1979
B.S. Resource Development, Michigan State University - 1977
Area of Expertise
Nelson's focus is on the management, planning and policy of natural resources and natural resource based recreation. This involves the integration of knowledge about natural resources, outdoor recreation, facilities, people, planning, policy and management. It involves effective networking with citizens, government, non-profits and businesses regarding an array of natural resource venues in the government, individual, for-profit and non-profit sectors. He has a great interest in student success upon graduation and has been the internship coordinator in CSUS and a precursor department since 2008 as well as teaching numerous classes.
Dr. Nelson is entering his consulting year after 39 years at MSU and plans a working retirement to begin in the summer of 2020. His teaching load has been moderately reduced and he has completed his major planning and research contracts including a three year study of Michigan State Park use and users concluding in May 2019 for the Michigan Department of Natural Resources with STPAM grad students Dr. Jenni Lee, Tom Braum and Kali Maisano. He also recently completed an assessment of use and users on the Pere Marquette Scenic River in May 2018 with STPAM grad student Tom Braum for the US Forest Service. He also finished a community needs assessment June 2019 in Saginaw County, Michigan regarding the Green Point Area of the Shiawassee National Wildlife Refuge for the US Fish and Wildlife Service with STPAM grad student Kali Maisano. He is currently working with Clearwater Media to produce a documentary for PBS about managing aquatic invasive species and the vital role of recreational water users in managing these organisms in Michigan's water wonderland.
For academic year 2019-20 Dr. Nelson is the chair of the CSUS Undergraduate Affairs and Curriculum Committee. In addition in the community he is the faculty advisor for the MSU Chapter of Ducks Unlimited, Chair of the North American Waterfowl Management Plan in Michigan Steering Committee, vice-chairperson of the Clinton County Park and Green Space Commission and a member of the Victor Township Planning Commission in Clinton County. His CSUS 476 class each fall annually restores and renovates public trails and other recreational facilities in mid-Michigan parks.
In semesters US 19, FS 19, SS 20 and US 20 Dr. Nelson teaches:
CSUS 276 - Sustaining Our National Parks and Recreation Lands (SS20)
CSUS 278 - Introduction to Conservation, Recreation and Environmental Enforcement (FS19)
CSUS 476 - Natural Resource Recreation Management (FS19)
CSUS 493 (Sec. 730 and Sec. 731) - Professional Internship in Community Sustainability (US19, US20)