Daniel Muhwezi, MS-B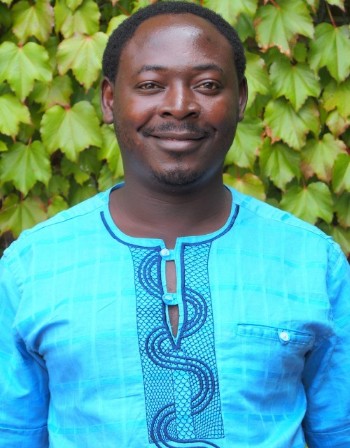 Department of Community Sustainability
Program: CSUS
Academic Focus Area: Community Food and Agricultural Systems
Hometown: Kampala, Uganda
Advisor: Murari Suvedi
Daniel Muhwezi is a graduate scholar pursuing Master of Science in Community Sustainability through the MasterCard Foundation Scholars Program at Michigan State. He is Ugandan native from Democratic Republic of Congo. In 2005 at the age of 22 years he partnered with two friends to form COBURWAS International Youth Organization to Transform Africa (CIYOTA) that seeks to transform Africa by educating and empowering socially responsible entrepreneurial leaders to unite communities and create sustainable peace, love and prosperity.
CIYOTA's founders have been recognized with prestigious awards including the Ashoka Fellow 2015, UN Youth Advisory Board 2013, Global Citizen Award; Echoing Green Fellow 2013, Unreasonable Institute Fellow 2010, Top 99 under 33 Foreign Policy Leaders of 2013, World Economic Forum 2010, African Leadership Institute, African Leadership Academy, United State Institute of Peace 2014, Without Violence 2014 etc.
He is also a co-founder of Ubuntu Trust Co Ltd, for profit organization that deals in micro-finance. Daniel holds a Bachelor degree in Information Technology and partial MBA from Makerere University-Uganda. He is a Pan-Africanist and has had distinguished career in the Community Transformation, Peace Building and Social Entrepreneurial Leadership. He is also an analyst in Business, Strategy and finance. I would like to study PhD in Agribusiness.