Dennis Propst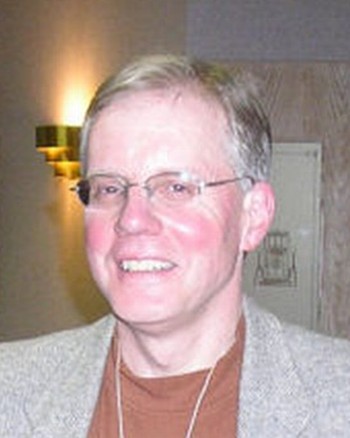 Department of Community Sustainability
Professor Emeritus, Forest Recreation and Forest Psychology
Natural Resources Building
480 Wilson Rd, Rm. 126
East Lansing, MI 48824-1222
Education
Ph.D. in Forest Resources (minors: social psychology and statistics), Virginia Polytechnic Institute and State University, 1979
M.S. in Wildland Recreation Management, University of Idaho, 1976
B.S. in Biology, College of William and Mary, 1973
Research Interests
Human/natural resource interaction, recreation behavior in parks and forests, natural resource management/planning/policy, public participation, landscape perception, knowledge management.
Selected Publications
Wellman, J. D. and Propst, D.B. (2004). Wildland Recreation Policy, 2nd Edition. Malabar, FL: Krieger.
Propst, D.B., Jackson, D.J., & McDonough, M.H. (2004). Public participation, volunteerism and resource-based recreation management in the U.S.: What do citizens expect? Loisir et Society/Society and Leisure, 26(2): 389-415.
Propst, D.B., McDonough, M.H., & Wiita, A. (2003). Role of manager and visitor self-interest in wilderness management: Nordhouse Dunes and limits of acceptable change. LARNet: The Cyber Journal of Applied Leisure and Recreation Research, September: available online at http://www.nccu.edu/larnet/abstracts.html
Kayat, K. and Propst, D.B. (2002). Exchanges between residents and tourism development. Malaysian Management Journal, 5(1): 63-73.
Kayat, K. and Propst, D.B. (2002). Power, social exchanges and tourism in Langkawi: Rethinking residents' perceptions. International Journal of Tourism Research, 4:171-191.
Smith, P.D. and Propst, D.B. (2001). Are topic specific measures of socio-political control justified? Exploring the realm of citizen participation in natural resource decision making. Journal of Community Psychology, 29(2): 179-187.
Knap, N.E. and Propst, D.B. (2001). Focus group interviews as an alternative to traditional survey methods for recreation needs assessments. Journal of Park and Recreation Administration, 19(2): 62-83.
Propst, D.B., Wellman, J.D., Campa, H.R. III, & McDonough, M.H. (2000). Citizen participation trends and their educational implications for natural resource professionals. Ch. 35 in D.W. Lime, W.C. Gartner, & J. Thompson (Eds.). Trends in outdoor recreation and tourism. Wallingford, Oxon, UK: CAB International.
Propst, D.B. & Koesler, R.A. (1998). Bandura goes outdoors: role of self-efficacy in the outdoor leadership development process. Leisure Sciences, 20:319–344.
Stynes, D.J. & D.B. Propst (1992). MI-REC: A system for estimating local economic impacts of recreation and tourism. Pp. 36-51 in Reiling, S.D. (ed.). Economic Impact Analysis: Methodology and Applications. (Misc. Report 374). Orono, ME: Univ. of Maine, Agricultural Experiment Station.