Elton B. Hill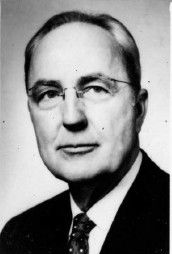 Department of Agricultural, Food, and Resource Economics
Professor Emeritus and Head, Department of Farm Management
AEC/AFRE Faculty, 1920 - 1964 (44 years)

Deceased
Degree:
M.S., 1927. Cornell University
M. Agr., 1923. Michigan Agricultural College (M.A.C)
B.S., 1915. Michigan Agricultural College (M.A.C.)
---
Bio-Info
Biographical Information
Elton B. Hill was born May 22, 1894, on a farm in Genesee County, near Davison, Michigan. He died December 12, 1980. He received a B.S. from Michigan Agricultural College in 1915, a master of agriculture degree in 1922, and an M.S. degree from Cornell University in 1927.
Hill was an agricultural instructor at Menominee County Agricultural School from 1915 to 1916. From 1916-1918 he served as a county agricultural agent for Menominee County, and from 1918-1920 he was an agriculturist with Menominee River Sugar company in Menominee, Michigan. On Septmeber 1, 1920, he was appointed Assistant to the Dean of Agriculture and Director of the Agricultural Experiment Station at Michigan State College.
He served in this capacity until 1928 when he was appointed professor and head of the newly-established Farm Management Department. He held this position until 1948 when the farm management curriculum was incorporated into the newly formed Agricultural Economics Department.
Professor Hill spent the summers of 1933 and 1937 in Europe. As shown in the photo below, in 1938 he took a one-year leave of absence to serve as acting head of the Department of Agricultural Economics at the Agricultural Experiment Station of the University of Puerto Rico.
1938 - Participants In Puerto Rico photo above. The staff of the Agricultural Economics of the Agricultural Experiment Station, University of Puerto Rico Rio Piedras. From left to right, Elton B. Hill, Head of the Department, December 1938 to December 1939» Daniel Haddock, Jose R. Noguera, Martin Velez, Sol L. Descartes, Hereberta Lopez, Jose Maisonet, Martin Hernandez, Jorge J. Serralles, Jr., Julio 0. Morales, S. Diaz Pacheco., and R. Colon Torres. Professor Hill was on a year's leave of absence from Michigan State to be on the staff of the University of Puerto Rico for the period December 1938 to January 1939-
Hill was chosen as a district director of the Farm Credit Administration of St. Paul, Minnesota in 1951-1952. He retired in July 1964.
He wrote numerous bulletins and professional journal articles, and coauthored the Farm Management Manual and Principles of Farm Management. He was chairman of an editorial committee to work on a dictionary of agriculture, and was involved in writing a history of the agricultural economics department at Michigan State University. He was a member of Phi Kappa Phi, Pi Delta Kappa, Alpha Zeta, and Sigma Chi Fraternity. He also belonged to the American Society of Farm Managers and Rural Appraisers, the International Conference of Agricultural Economists, the Lions Club, and the Masons.
Students
Pubs Online
Notable Docs/Pres
Projects