Roy Black
Publications on Google Scholar
Dr. Roy Black was appointed in the tenure system and was a professor in the Department of Agricultural, Food, and Resource Economics at Michigan State University. He had over 25 years experience working on crop insurance issues in the United States and currently serves as an expert reviewer for the Board of Directors of the U.S. Federal Crop Insurance Corporation. He wrote extensively on area-yield insurance and was part of a team that developed the Group Risk Plan area-yield index insurance product in the United States. His writing was focused on product design, rating, and risk transfer characteristics.
Professor Black worked extensively with U.S. farmers and insurance providers on practical procedures to assess the circumstances under which GRP and related revenue products are viable risk transfer instruments, and conditions under which they are superior to individual farm yield trigger products. Dr. Black also was part of the development team, with particular focus on the risk assessment and rating components, for a wrap-around product that has been implemented in over 20 states in the U.S. by the U.S. Federal Crop Insurance Corporation.
These experiences have also provided a perspective on data integrity, management, and maintenance issues. He was active in climate change projects in the U.S., with a focus on horticultural crop yields; these are partially funded by the U.S. National Science Foundation, the U.S. Environmental Protection Agency, and the Michigan Agricultural Experiment Station.
Research and Outreach Interests
Multidisciplinary team research on agricultural production systems including marketing considerations and management of externalities
Managing risk and growth in agricultural farms including finance and insurance considerations
Facilitation of insurance by the federal government, for farms, against yield and revenue shortfalls; contract design and implementation and public policy issues
Climate change and valuation of flexibility
Contract design issues, particularly with respect to market coordination
Economic formats for use by animal scientists, crop and soil scientists, and horticulturists in reporting research
Development of new protocol for National Academy of Science/Board on Agriculture species committee on the nutrient requirements for food animals and poultry
Development of risk management firm level decision support concepts and software, including components for estimation of probability density functions
Supply/demand analysis and agricultural sector modeling; use of model results by farmers, agribusinessmen, and policy analysts in decision making
Analysis of design and management schemes for field crop and field crop/forage/livestock systems (e.g., crop rotations, cover crops, pest management schemes, forage quality, alternative tillage/planting systems, harvest systems, storage systems, feeding systems, manure management) (joint with Animal Science, Crop and Soil Science, Entomology, and Agricultural Engineering)
Interface between production economics and biological and physical systems modeling concepts (joint with MSU faculty in Animal Science, Agricultural Engineering, Crop and Soil Science and Entomology; animal scientists at the University of California-Davis and animal and plant scientists at the ARS/USDA National Dairy Forage Research Center at Madison, Wisconsin)
Analysis of the economic efficacy of multiple peril crop insurance, including Group Risk Plan, as a yield risk management tool for agriculture (micro and macro considerations). Includes considerations of complementarity with forward pricing instruments and substitutionality with other federal government programs. (Joint with faculty at MSU, University of Kentucky, Ohio State and ERS/USDA)
Issues in groundwater quality management from an agricultural non-point perspective, particularly the development of State Agrichemical Management Plans as required by EPA
Future of the beef cattle sector in Michigan agriculture (micro and macro)
Design of experiments on farms as a component in farmer's information systems. Can one significantly improve on what farmers are already doing?
Implications for production economics, finance and management research of the ongoing vertical integration in the swine industry. Relevance of the total quality management scheme. What is common across a wide range of commodities/sectoral types of farms?
Rural non-farm and rural farm without livestock interface. What institutional structure from the "states" perspective? Voluntary actions? Contingent schemes?
Teaching Experience
ABM 435: Finance (Year/Semesters)
AEC 855: Production Economics (with Scott Swinton) (Year/Semesters)
AEC 932: Information Economics and Institutions in Agriculture and Natural Resources (with John Staatz) (Year/Semesters)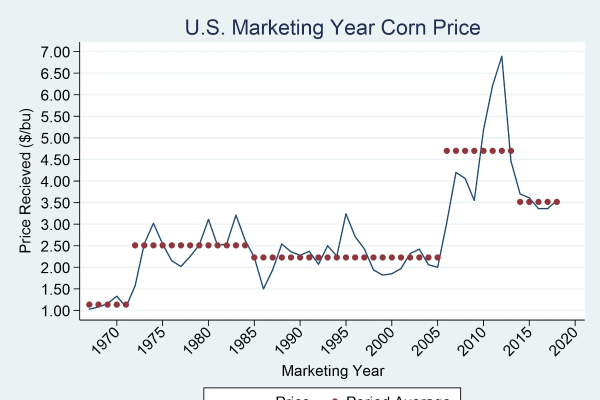 Published on October 14, 2019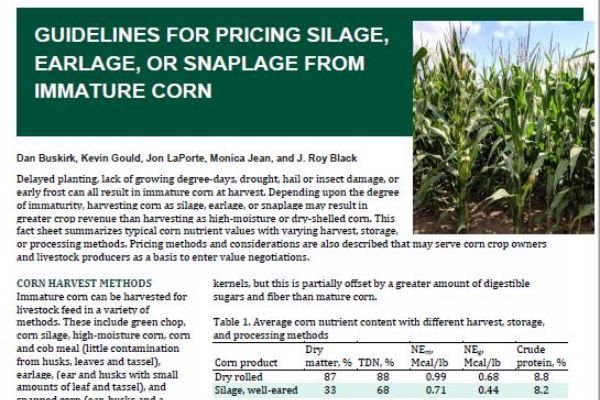 Published on September 27, 2019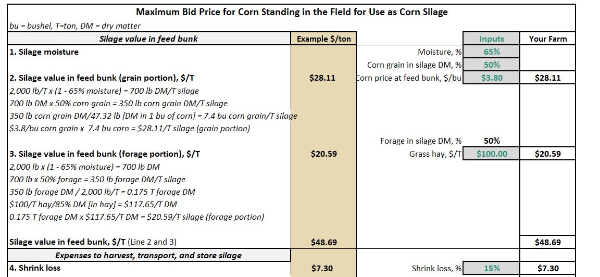 Published on September 27, 2019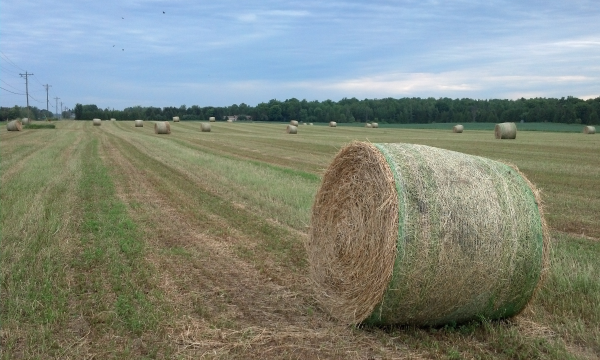 Published on August 27, 2019
Published on June 18, 2012
Published on June 14, 2012