Karen Waite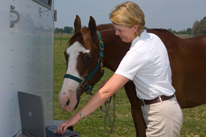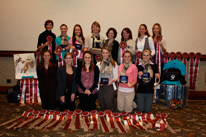 Affiliations
Teaching
Coordinates the Undergraduate Teaching office in the Department of Animal Science and teaches ANS 110 Introduction to Animal Agriculture. Also teaches an array of equine courses, including ANS 242 Introduction to Horse Management and ANS 225 Horse Behavior and Welfare.
Extension
Karen Waite is an equine Extension specialist at Michigan State University and teaches and advises equine students in the MSU Department of Animal Science. In her role with Michigan State University Extension, she coordinates the Adult Equine Extension program and is the Director of Leadership Development for My Horse University. In addition, she oversees the Youth Equine Extension program and is active with eXtension Horse Quest. Her teaching responsibilities include a variety of equine courses and she is faculty advisor to the MSU Equestrian team and Horsemen's Association. Karen also oversees the Michigan 4-H PEP Program, for riders with disabilities. Further, Karen is the past president of the American Youth Horse Council, President of the Michigan Quarter Horse Association and is a carded judge with the ABRA, and POAC. Karen has a Bachelor's Degrees in Education and Animal Science, and a Master's Degree in Animal Science with a nutrition emphasis, as well as a Doctoral degree in Sports Psychology with an emphasis on equestrian sport and activity.
Related Work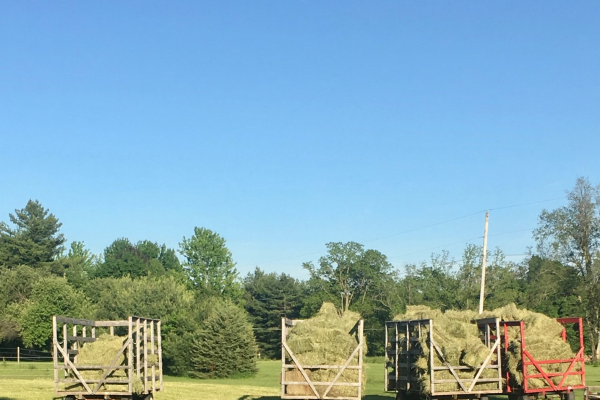 The importance of recognizing hay quality for horses
Published on June 17, 2019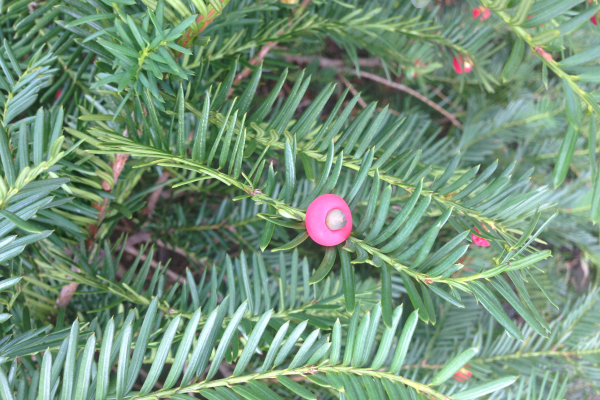 Yew... horses beware
Published on October 12, 2018
Ask a Spartan Series: Could horses learn from other horses on TV?
Published on July 16, 2018
Ask a Spartan Series: How much water do horses require daily and why is water important?
Published on July 16, 2018
Being a good horse hay buyer (or seller)
Published on March 29, 2018
2018 M-AAA funded projects in ANS
Published on February 6, 2018
New tools to help horse owners keep animals healthy
Published on February 26, 2016
The role of the scribe
Published on February 16, 2016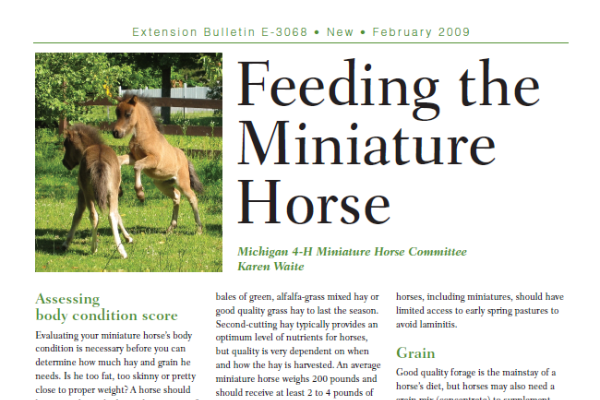 Feeding the Miniature Horse (E3068)
Published on October 19, 2015