Laura Miles M.S.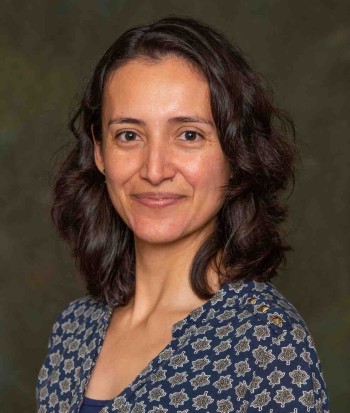 lmiles@msu.edu
Telephone: (517) 355-3504

Department of Plant, Soil and Microbial Sciences
Molecular Diagnostics and Outreach
MSU Diagnostic Services
Center for Integrated Plant Systems
578 Wilson Road, Room 107
East Lansing, MI 48824
Education:
BS Microbiology, Universidad de Los Andes (Bogota, Colombia), 2004
MS Biological Sciences (emphasis in Microbiology), Universidad de Los Andes (Bogota, Colombia), 2008
MS Plant Pathology, Michigan State University, 2011
General areas of expertise:
Plant pathology, molecular diagnostics, rapid detection, agricultural education, and new extension approaches.
Overview of current program:
I develop and validate new molecular tools and techniques for use in MSU Diagnostic Services to facilitate plant pathogen and pest detection. I work with an experienced team of diagnosticians to identify causes of plant disease and pest-related problems. I also develop and deploy educational programs on plant biosecurity, the role of plant disease and pest diagnostics, and the role and mission of MSU Diagnostic Services.
Selected Publications:
Miles T. D., Miles L. A., Fairchild K. L., and Wharton P.S. 2014. Screening and characterization of resistance to succinate dehydrogenase inhibitors in Alternaria solani. Plant Pathol. 63:155-164.
Miles T. D., Woodhall J. W., Miles L. A., and Wharton P.S. 2013. First report of a binucleate Rhizoctonia (AG-A) from potato stems infecting potatoes and sugarbeet in the Pacific Northwest. Plant Dis. 97:1657
Miles L. A., Miles T. D., Kirk W. W., and Schilder A. M. C. 2012. Strobilurin (QoI) resistance in populations of Erysiphe necator on grapes in Michigan. Plant Dis. 96:1621-1628.
Miles L. A., Lopera C. A., González S., Cepero de García M. C., Franco A. E., and Restrepo S. 2012. Exploring the biocontrol potential of fungal endophytes from an Andean Colombian paramo ecosystem. BioControl 57: 697-710.
Tags: diagnosticians