Stephen B. Lovejoy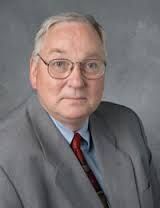 Department of Agricultural, Food, and Resource Economics
Professor and Extension Specialist
Telephone: 517-353-4835

446 W. Circle Dr., Rm 213F, Morrill Hall of Agriculture
East Lansing, MI 48824-1039
Area of Expertise:
Environmental & Resource Economics
---
Degree:
Ph.D., Utah State University
M.A. Mankato State University
B.A. Purdue University
---
Publications on Google Scholar
Stephen B. Lovejoy is a Professor and Extension Specialist in the tenure system in MSU Department of Agricultural, Food and Resource Economics. He was previously the Associate Director of Michigan State University Extension and co-Director of Project GREEEN.
Dr. Lovejoy came to MSU in 2006 from Purdue where he has had extensive experience in public policy education, natural resources and environmental policy. At Purdue, he served as director/coordinator for the Center for Alternative Agricultural Systems; as associate director for Natural Resources and Environmental Science Program, and was a founding member of the Center for the Environment. He also served as an Associate Research Editor for the "Journal of Soil and Water Conservation" from1994-2002 and was recognized as the Volunteer of the Year by the Indiana Credit Union League in 2004.
He previously served as a Senior Policy Analyst at the U.S. Environmental Protection Agency and has been a member of numerous regional and national committees on the relationship between agricultural policy and environmental quality.
He is currently teaching ABM 203, Data Analytics for Food and Agriculture. The course focuses upon learning by doing in both individual and team contexts. This course has led to development of exercises for Extension Educators to hone their data analytic skills. In addition, Dr. Lovejoy has constructed some hands-on programs for 4-H members in developing their decision making skills.
Research and Outreach Interests
Better decision making
Greater use of data analytics and visualization techniques
Student Mentoring
Over his career, has supervised over three dozen graduate students as major profesor or committee member in 3 Schools and 9 Departments
Teaching Experience
Designing and developing on-line training programs
Over his career lectured in many graduate and undergraduate classes, and had sole responsibility for three classes - World Agricultural Development, Environmental Policy Analysis, and Environmental Decision Making