Lynnae Jess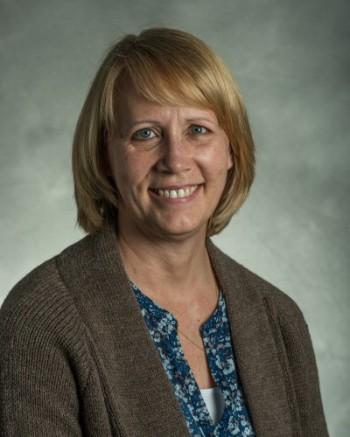 Department of Entomology
Extension Specialist & Director of the North Central Integrated Pest Management Center
Telephone: 517-432-1702

Natural Science Bldg
288 Farm Lane, Rm 132
East Lansing, MI 48824
Area of Expertise:
Integrated pest management
---
Degree:
MS - Michigan State University (1994)
BS - Iowa State University (1982)
---
Bio
I work in the North Central region with IPM Coordinators and others on various IPM Outreach programs. The NC IPM Center provides funding for working groups and other grants. The working groups pull together Extension and research, consultants, government agencies, non-government agencies, growers, community members, and others to work on IPM issues. These working groups have members from all over the US and internationally. The working groups work on projects that help growers and consumers with their IPM issues. I work with EPA and USDA on pesticide registrations/issues that may impact growers with pesticide availability in the future.
Current assignment: Academic Specialist 100%
Program Description
I am the Director of the North Central IPM Center. I coordinate the NC IPM Center State Contact Network and information requests from USDA and EPA; provide leadership for NCIPMC activities and grants management; coordinate the development and facilitation of Pest Management Strategic Plans throughout the North Central region, review completed plans and
post them on the web site; serve as the Center liaison to the NCIPMC Working Groups and attend their annual meetings and participate in conference calls; contribute articles and updates to the NC IPM Center Connection on-line newsletter; facilitate Crop Profile development in the region; lead the Center Stakeholder Panel and Steering Committee; assist in the coordination of writing and publishing Regional and National Pest Alerts; and serve as co-chair for the 10th International IPM Symposium. The Regional IPM Centers help others by:
Providing small- to medium-sized grants
Addressing critical and emerging pest issues
Bringing together expertise across disciplines
Recording production and pest-management data
Hosting project websites
Communicating to critical audiences
Concentrations
Professional Experience
2018-present – Academic Specialist, Dept. of Entomology, Director of the North Central Integrated Pest Management Center
2017-2018 – Academic Specialist, Dept. of Entomology, Co-Director of the North Central IPM Center
2000-2017- Extension Specialist, Dept. of Entomology, Extension/NC IPM Center
1997-2000 - Extension Associate, MSU Extension/PIAP, Michigan State University
1991-1997 - Extension Associate, MSU Extension/Pesticide Education, Michigan State University
1984-1991 - Extension Agent/ Field Crops, Lapeer, St. Clair, Macomb Counties