Michael Kaplowitz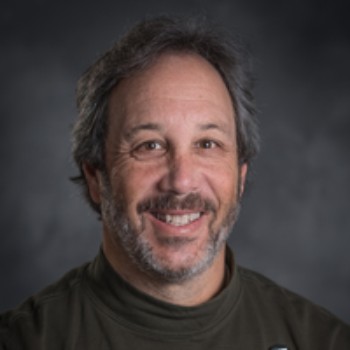 kaplowit@msu.edu
Telephone: 517-355-0101

Department of Community Sustainability
Professor
Natural Resources Building
480 Wilson Road, Room 308B
East Lansing, MI 48824
CV: File Download
Michael D. Kaplowitz is a professor of environmental law and policy. Kaplowitz holds a BS in Industrial Economics from Union College (NY) and a JD from Duke University. After practicing law in New York City, Kaplowitz returned to school and received an MA in Latin American Studies, Environmental Policy, and International Economics from Johns Hopkins University School of Advanced International Studies (SAIS) and a PhD in Resource Development and Resource Economics from Michigan State University.
Kaplowitz authored/edited Property Rights, Economics, and the Environment (Routledge Press) and has published peer-reviewed articles on nonmarket valuation of ecosystems, law and economics, wetlands, ecosystem services and watershed management, and research methods in such journals as American Journal of Agricultural Economics, Ecological Economics, Public Opinion Quarterly, Land Economics, and Landscape and Urban Planning. Kaplowitz has also authored invited chapters in book such as: Methods for Testing and Evaluating Survey Questionnaire by S. Pressor, J. M. Rothgeb, M.P. Couper, J.T. Lessler, E. Martin, J. Martin, and E. Singer. (John Wiley and Sons); Millennium Ecosystem Assessment (United Nations); and Valuation of Ecological Resources (Society of Environmental Toxicology and Chemistry). In 2004, Kaplowitz received a Fulbright U.S. Scholars fellowship to teach and conduct research in Costa Rica at EARTH University in eastern Costa Rica. His research program has been supported, in part, by U.S. Environmental Protection Agency (EPA), the National Oceanic and Atmospheric Adminstration (NOAA), the U.S. Agency for International Development (USAID), the Great Lakes Protection Fund, Michigan Sea Grant, the MSU Vice President of Finance and Operations, Michigan Department of Environmental Quality, and others.
Comments from Michael Kaplowitz
"Whether lawyers, economists, land use planners, environmentalists, or scientists, scholar-practitioners cannot properly address environmental and natural resource problems using narrow, strictly disciplinary approaches. The subject matter of my research includes land use, watershed management, lake and river restoration, wetland protection, and ecosystem services."
"My research aims at the development and integration of legal, economic, social, and environmental policy analysis of environmental and natural resource problems. My research activities involve the collection and analysis of primary data as well as use of secondary data to examine legal, economic, and social aspects of environmental and natural resource management. The range of my work, often as part of collaborative efforts, develops frameworks and models, measures market and non-market values of ecosystems and their services, estimates of trade-offs including willingness to pay for alternative resource management practices, obtains data on stakeholder attitudes, perceptions, and values, and assesses the efficacy of land use control techniques."
"A primary goal of my research is to help stakeholders, analysts, and decision makers make more informed choices concerning environmental and natural resources. To accomplish this goal, my work and that of my students often includes both qualitative and quantitative research methods. Methods commonly used include focus groups, in-depth interviews, cognitive interviews, and a full range of survey questionnaires (e.g., web-based, mail, telephone, and face-to-face). "
Tags: department of community sustainability, environmental law, environmental policy