Obafemi Elegbede PhD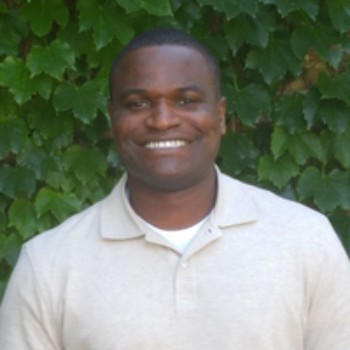 CSUS - Energy, community development, and applied microeconomics
Hometown: Maryland, United States
Advisor: Laura Schmitt Olabisi
Co-Advisor: John Kerr
One of the pressing challenges to economic development in sub-Saharan Africa is access to electrical power. The region is endowed with natural resources that can meet the challenge. Yet, 620 million people in sub Saharan African lack access to electricity from a central grid with a majority of them living in rural areas. Having a theoretical background in economics from my bachelor's and master's degree, and being a current doctoral candidate in community sustainability, I am hoping to change that. My research takes a combined approach to determine the economic, environmental, and sociological issues regarding powering rural Nigeria to then identify ways in which solar electricity can be introduced feasibly into households. My research looks at how households use energy to provide the basis for interventions with alternative sources of energy. It my goal to raise awareness about energy insecurity for rural households, and contribute to the electrification of sub-Saharan Africa. I am also currently involved with research and modeling of Upper Peninsula Michigan's local economy. The goal is to better understand consumer demand for local nutrient dense food, soil health, education and extension efforts. This research will contribute to soil health in the region and economic stability of the area.
In addition, I currently serve as regional vice president for Minorities in Agriculture, Natural Resources and Related Sciences (MANRRS). The organization promotes academic and professional advancement by empowering minorities in agriculture and its related disciplines. I was also selected to be an economic fellow in the American Economic Association Summer Economics Fellow program (AEASP). The program prepares talented undergraduates from under-represented groups for doctoral programs in Economics and related discipline.
Before arriving to MSU, I have held a few positions working and consulting with various branches of the government. I have worked at the White House Executive Office of the President-Council of Economic Advisers on several issues including energy, health care, unemployment, innovation, job growth and labor. During my tenure at the USDA, as an economist, I worked on total factor productivity (TFP) growth indexes. These indexes are used to show correlations between the rate of TFP growth and national capacities in "technology capital". In the future, I wish to work in development and sustainability.