Rafael Uaiene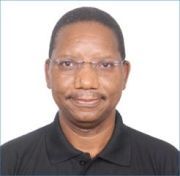 Department of Agricultural, Food, and Resource Economics
Assistant Professor, International Development
Telephone: 258 21 462 222

Rm 219 Morrill Hall of Agriculture
Michigan State University, EL. MI 48824
Degree:
Ph.D., Purdue University
MSc., Purdue University
MSc., University of Queensland, AUS
BSc., Universidade Eduardo Mondlane, Mozambique, 1984
---
Rafael Uaiene joined the Department of Agricultural, Food, and Resource Economics, Food Security Group in April 2012 as a fixed-term assistant professor. Prior to joining MSU, he worked for the International Food Policy Research Institute (IFPRI) as Postdoctoral Fellow where he was involved in food policy research, capacity building, and outreach. His recent research has covered agricultural research systems, technology development and transfer, with particular emphasis to Mozambique.
He also worked with the Development Economic Research Group (DERG) of the University of Copenhagen assisting the Policy Analysis Unit of the Ministry of Planning and Development in Mozambique. Prior to his doctoral studies, Rafael Uaiene worked as Researcher (Cotton Breeder) and National Director at National Agronomic Research Institute (INIA), lecturer and Deputy Director and Director of "Instituto Agrario de Chimoio".
Research and Outreach Interests
Agricultural productivity
Economic analysis of production technologies
Agricultural policy analysis and policy formulation
Agricultural research systems, technology development and transfer
Linkages between policy, market institutions and technology in fostering rural economic growth
Human and organizational capacity building