Yeyoung Lee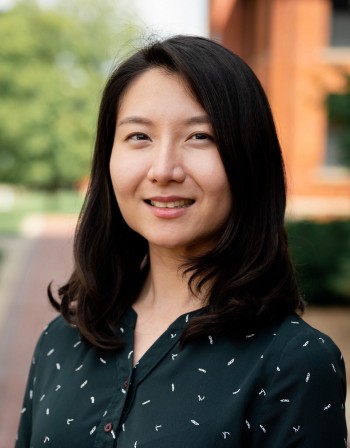 Department of Agricultural, Food, and Resource Economics
PhD Student
---
Education:
M.A., Seoul National University
B.A., Handong Global University
Major Professor: Dr. Mason-Wardell
Area of Specialization: Development Economics
Publications on Google Scholar
Yeyoung Lee is a second-year Ph.D. student in the Department of Agricultural, Food, and Resource Economics (AFRE) at Michigan State University. Her research interests focus on human capital development, food and nutrition security, the role of different pathways to heterogeneous responses by gender under climate change, and the impacts of agricultural policies on women's empowerment. She has field experience across sub-Saharan Africa and Asia. In sub-Saharan Africa, she has conducted household surveys in Uganda (Mbale District) and interviewed farmers and extension workers in Tanzania (Kilosa District). While working on agricultural extension, she was motivated to pursue her graduate studies to better understand agricultural development and promote practical research.
Prior to joining AFRE, Yeyoung worked as a research intern at the International Food Policy Research Institute (IFPRI) based in Washington, DC. While there, she was involved in the Gender, Climate Change, and Nutrition (GCAN) project, an initiative implemented under the CGIAR Research Program, and collaborated with colleagues at IFPRI. Back in Seoul, Yeyoung continued to work with her colleagues on the gender-differentiated effects of heat stress on agricultural labor and the linkages between weather variability and intimate-partner violence. Yeyoung's past field experiences and research opportunities deeply motivated her to move forward to the Ph.D. program in AFRE.
Yeyoung's long-term career goal is to help design tailored policies that meet the needs of vulnerable groups in Africa and play a role as a bridge between numerous communities. She believes that the AFRE graduate program will empower her to achieve her goal through substantial coursework, communication with excellent faculty and colleagues, and collaboration with researchers in international development.