Nicole Mason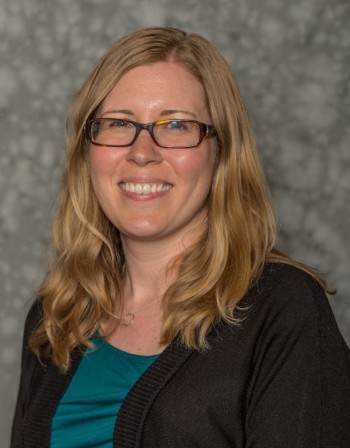 masonn@msu.edu
Telephone: 517-432-4446

Department of Agricultural, Food, and Resource Economics
Assistant Professor
446 W. Circle Dr., Rm 301D, Morrill Hall of Agriculture
East Lansing, MI 48824-1039
Degree:
Ph.D., Michigan State University
M.S., Michigan State University
B.S., Allegheny College
---
Dr. Nicole M. Mason is an Assistant Professor in the Department of Agricultural, Food, and Resource Economics at Michigan State University. Appointed in the tenure system since 2013 and a member of the AFRE faculty and Food Security Group since 2011, her research largely focuses on the question, how might we support poor African farmers to sustainably raise their productivity and incomes by improving the design, implementation, and impact evaluation of agricultural sector policies and programs? More specifically, her current research focuses on: (i) the targeting, welfare effects, and political economy of agricultural input and output subsidy programs in various countries in sub-Saharan Africa; and (ii) issues at the agriculture-environment-development nexus including sustainable agricultural intensification and climate change. Nicole works across disciplines and continents, collaborating with political scientists, agronomists, soil scientists, and nutritionists as well as fellow economists from around the world to tackle critical agricultural development challenges.
Upon joining the AFRE faculty, from 2011-2013 Nicole was based in Lusaka, Zambia with the Indaba Agricultural Policy Research Institute (IAPRI), formerly the Food Security Research Project. While there, she was involved in food policy research and outreach, and served as IAPRI's Capacity Building Coordinator. Now based in East Lansing, Nicole continues to collaborate with Zambian colleagues at IAPRI and also works with Kenyan colleagues from the Tegemeo Institute of Agricultural Policy and Development. Nicole is a member of the Core Faculty of the African Studies Center at MSU and a Fellow of the MSU Academy for Global Engagement.
Prior to graduate school, Nicole served as a Peace Corps Volunteer working on agricultural development and environmental education projects in a rural community in Guinea, West Africa, and worked at the Partnership to Cut Hunger and Poverty in Africa in Washington, DC.
Global Research Interests
Food security and poverty reduction strategies in Africa
Agricultural input and output markets and policies
The political economy of agricultural policies
Issues at the agriculture-environment-development nexus
Geographic Focus
Numerous countries in sub-Saharan Africa with 15 years of experience in the region and 10 years of experience studying Zambian agriculture. She is currently working on Feed the Future Innovation Lab for Food Security Policy: Zambia and Kenya - Tegemeo Agricultural Policy Research and Analysis Project - TAPRA II.
Student Mentoring
Currently major professor for 2 graduate students and guidance committee member for 6 additional graduate students. Also working with several African counterparts on collaborative research projects.