Climate Change and the Poultry Value Chain in Nigeria: Issues, Emerging Evidence, and Hypotheses
March 2, 2017
Climate Change and the Poultry Value Chain in Nigeria: Issues, Emerging Evidence, and Hypotheses. Sanou, A., Osuntade, B., Liverpool-Tasie, L.S.O. and Reardon, T. (2017). Nigerian Journal of Agricultural Economics, 7(1):45-53. http://ageconsearch.umn.edu/record/268453/files/Volume%207%281%29R_Sanou.pdf
ABSTRACT
The Nigerian poultry value chain is growing fast and transforming alongside increased climate
variability. However, despite its importance for livelihoods in Nigeria, there is limited information
about how the Nigerian poultry subsector is affected by climate change. We use the conceptual
framework of Reardon and Zilberman (2017), regarding climate shocks and change on
transforming food supply chains to examine how climate change will affect Nigeria's food
economy. We propose hypotheses of the interactions between climate shocks and change and the
dimensions of the poultry subsector. This exercise reveals that climate change will have
heterogeneous effects on the different nodes of the country's poultry value chain.
Keywords: Climate change, Value chain, Maize, Poultry, Nigeria
Tags: climate change, fsg peer reviewed publications, maize, nigeria, poultry, value chain
---
Related Topic Areas
Nigeria, FSP Climate Change dataset
---
Authors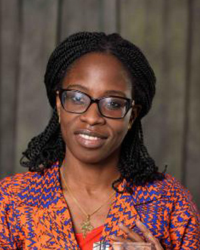 Saweda Liverpool-Tasie
517-432-5418
lliverp@msu.edu
Thomas Reardon
reardon@msu.edu
Sanou, A., Osuntade, B., Liverpool-Tasie, L.S.O. and Reardon, T.
---
For more information visit: