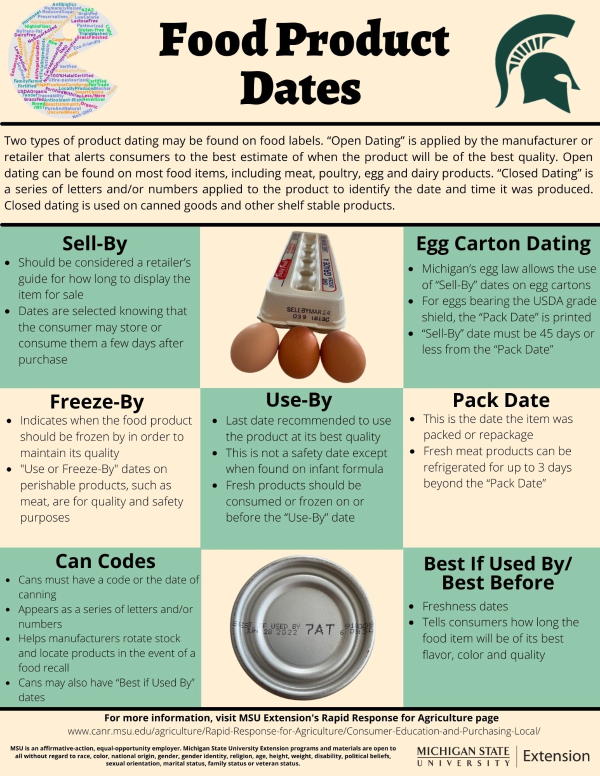 Food Product Dates
DOWNLOAD FILE
April 6, 2021 - Author: Mary Dunckel, Jeannine Schweihofer & Ashley Kuschel, MSU Extension
Two types of dating may be found on product labels; open and closed dating.
"Open dating" is applied by the manufacturer or retailer that alerts customers to the best estimate of when the product will be the best quality. Open dating can be found on most food items including meat, poultry, egg and dairy products.
"Closed dating" is a series of letters and/or numbers applied to the product to identify the date and time at which it was produced. Closed dating is also used on canned goods and other shelf stable products.