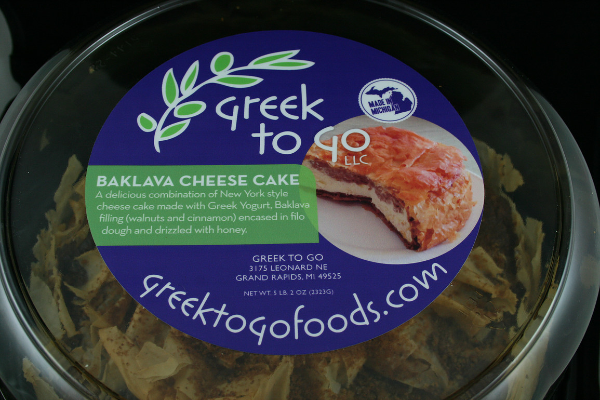 Greek To Go
DOWNLOAD FILE
Another Making It In Michigan Success Story: Greek to Go

Esther Koukios has always had a passion for cooking and sharing her Greek culture. In 2009, she and two of her friends decided to start catering fresh Greek food to local businesses, friends and family. Four years later she took over Greek to Go herself with the goal of expanding the operation. Greek to Go now offers fresh and frozen products for pick-up or delivery. The main product line features traditional Greek baklava, spanakopita, tiropita and a baklava cheesecake. Esther is currently doing production in two Grand Rapids kitchens, her husband's restaurant and her church.
Greek to Go is sold in grocery stores in Kalamazoo, Grand Rapids and Holland and several local restaurants also carry the baklava, spanakopita and baklava cheesecake. In addition, Greek to Go features a full menu for catering. See all of the product offerings at www.greektogofoods.com.
Esther's goal is to open a storefront that will provide take and bake Greek dishes and allow her to grow the wholesale and catering side of the business.
"I am grateful to the MSU Product Center for their invaluable assistance in creating the nutrition label for my signature line of baklava," states owner Esther Koukios. "With their help, I was able to expand my customer base by sharing exactly what ingredients go into every pan that I make. Not only did they offer a solution that was practical and convenient, it also enhanced the quality of my products. The MSU Product Center also assisted me in recreating the package for my baklava to ensure the highest quality in its delivery to the stores and my customers."