Growth and Transformation of Chicken and Eggs Value Chains in Nigeria
September 2, 2017 - Author: Liverpool-Tasie, L. S.O., B. Omonona, A. Sanou, W. Ogunleye, S. Padilla, and T. Reardon
Growth and transformation of chicken and eggs value chains in Nigeria. Liverpool-Tasie, L. S.O., B. Omonona, A. Sanou, W. Ogunleye, S. Padilla, and T. Reardon. (2017). Nigerian Journal of Agricultural Economics 7(1):1-15.
ABSTRACT
Increased consumption of poultry products in Nigeria is occurring alongside rapid urbanization
and growth in the industry. We use a panel data double-hurdle model to consistently identify key
factors affecting engagement in the Nigerian subsector by various actors. Our analysis reveals that
there is active engagement in the Nigerian poultry sub sector by a much broader set of actors than
traditionally perceived. There is also a huge data gap in appropriate field survey data on the poultry
value chain in Nigeria.

---
Related Topic Areas
---
Authors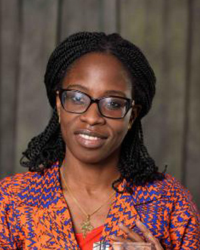 Saweda Liverpool-Tasie
517-432-5418
lliverp@msu.edu
Thomas Reardon
reardon@msu.edu
---
For more information visit: