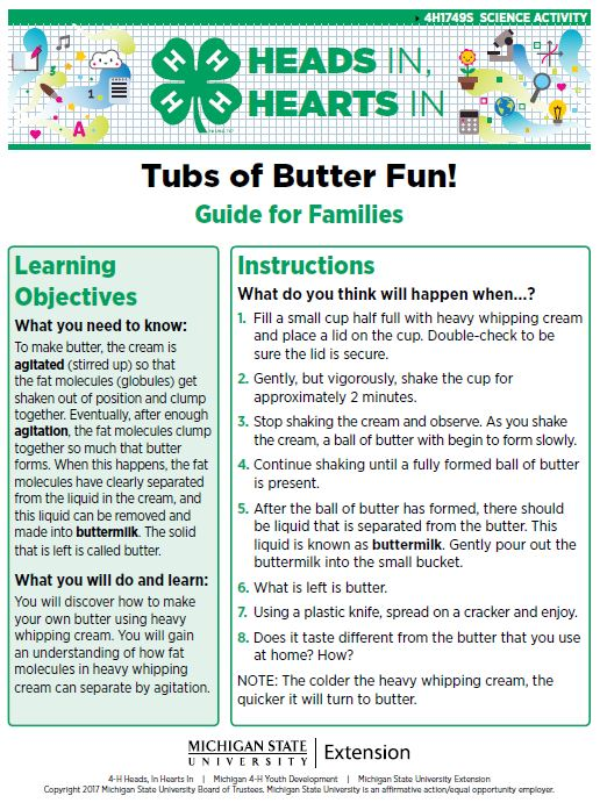 Heads In, Hearts In: Tubs of Butter Fun!
DOWNLOAD
October 18, 2018 - Author: Michigan State University Extension
In this activity, you will discover how to make your own butter using heavy whipping cream. You will gain an understanding of how fat molecules in heavy whipping cream can separate by agitation.