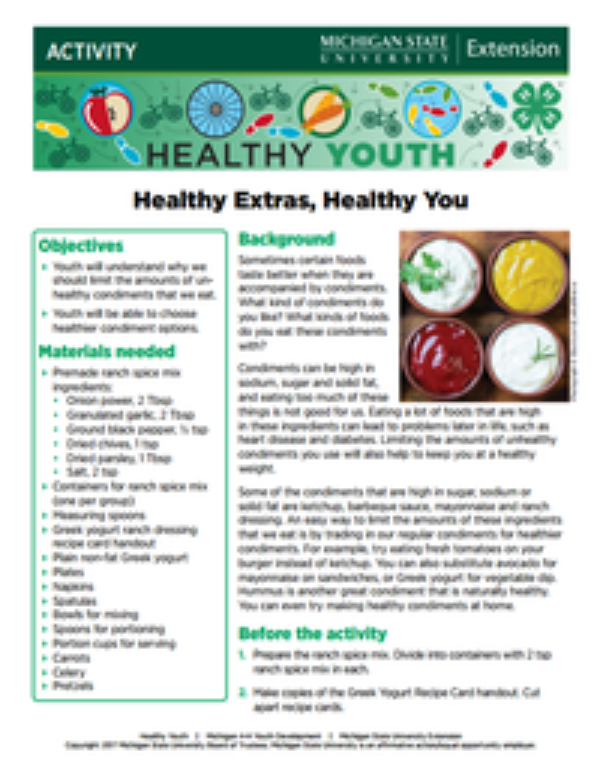 Healthy Youth Activities for 4-H Leaders and Clubs
March 20, 2017 - Author: Michigan State University Extension
Health is the fourth "H" in 4-H and an important part of every 4-H members' life! By incorporating simple activities related to healthy eating and healthy activities, parents and club members can help make healthy living a priority in the lives of their youth.
Healthy Youth Activity Series
4th H Challenge
4-H Clubs are challenged to increase healthy choices into their 4-H club meetings and activities. Learn how to help youth be healthy now and future.
To learn more and find resources discussed in the video, visit the Tufts University ChildObesity180 Resource Hub and look for the resources related to 4-H.