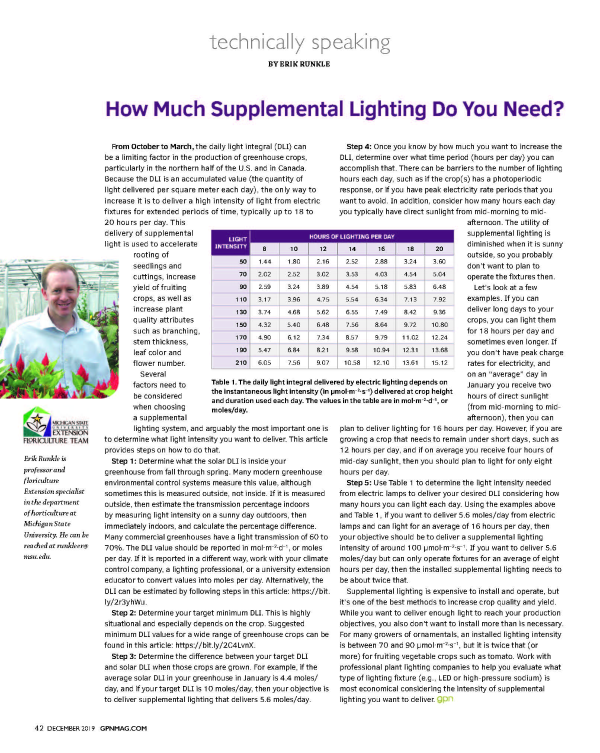 How much supplemental lighting do you need?
DOWNLOAD FILE
December 17, 2019 - Author: Erik Runkle
Several factors need to be considered when choosing a supplemental lighting system, and arguably the most important one is to determine what light intensity you want to deliver. This article provides steps on how to do that.