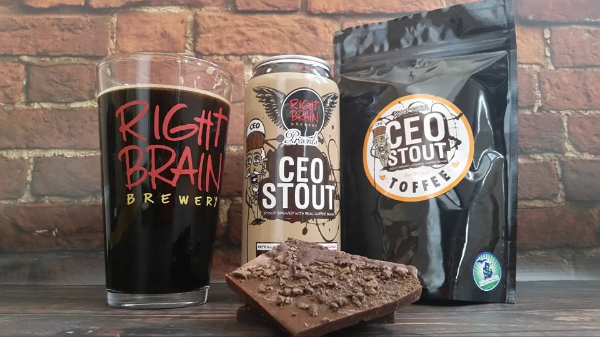 Mel's Toffee
DOWNLOAD FILE
Another Making It In Michigan Success Story: Mel's Toffee
Michelle Williamson got the "food bug" while working in fine dining restaurants to support herself through college. As a stay-at-home mom after sending her two daughters to preschool, she began exploring what kind of food business she wanted to create. Starting with chocolate, she began experimenting with pretzels and was soon doing graduation parties and showers. She got many requests for what else she could do with chocolate and soon barks, turtles, truffles and specialty cookies were included and she started a Cottage Law chocolate company. As the company's product line began to grow in many ways, Michelle made the decision to choose one product which was "toffee with a twist" and Mel's Toffee was launched.
She would send her daughters to school with the product as the flavors were being developed to get feedback. The children loved her toffee, and, when their mothers started calling and inquiring as to how they could buy some her toffee, she knew she was on to something but wanted to get her products onto retail shelves.
In January of 2015 she met with the MSU Product Center to develop her business plan and, in July of that year, received her first state license. Since then, she has been perfecting the flavor line, labeling and packaging. She also noticed the substantial growth of breweries around the state and felt she could tap into that market to enhance her product line. It turned out to be a complementary match and Mel's toffee has been in large vats of beer and many kegs in and out of state. Michelle is using Michigan craft beers to make her toffee as well.
In June of 2017, Michelle entered an International Toffee Tasting Competition. She earned two bronze awards – one for Best Collaboration (Chocolate Raspberry made with Dark Horse Raspberry Ale) and Best Ingredient Combination (Maple Bourbon Pecan). The Sea Salt Pretzel was ranked 3.5 out of 4 stars for Best Tasting Toffee.
The product line is made in a church kitchen in Royal Oak and Michelle hopes to eventually build her own kitchen. Mel's Toffee is sold throughout retail locations in Michigan and online at https://www.melstoffee.com.
"My MSU Product Center Innovation Counselor has been such a great mentor and source of information and knowledge," states owner Michelle Williamson. "Honestly, I don't know how I could have done this on my own without their help."
Counselor quote: "Michelle has been a lot of fun to work with. She is an extremely determined and driven entrepreneur and works very hard to provide a great product but she also wants to have fun along the way. I applaud Michelle for thinking outside the box and pursuing unique and innovative ways to market her product." Micah Loucks - Innovation Counselor, MSU Product Center Food • Ag • Bio