Michigan Farm to School: Kids in the Kitchen
DOWNLOAD
July 2, 2018 - Author: Sean Gartland, Flint Farmers Market
Culinary Director for the Flint Farmers Market, Chef Sean Gartland is joined by Flint Kids Cook children to prepare three healthy recipes that include locally grown products.
Each video shows how easy it is to integrate local, healthy, and affordable foods into early care and education and K-12 menus, and how children of different ages can help out in different ways in the kitchen.
Recipes include a main dish with a protein and food safety and knife skill strategies with children, a side dish with natural flavoring, and an easy-to-prepare snack offering an alternative to ranch dressing kids will love.
Select a recipe from the list below or scroll down to view them all.
Sheet Pan Chicken with Michigan Vegetables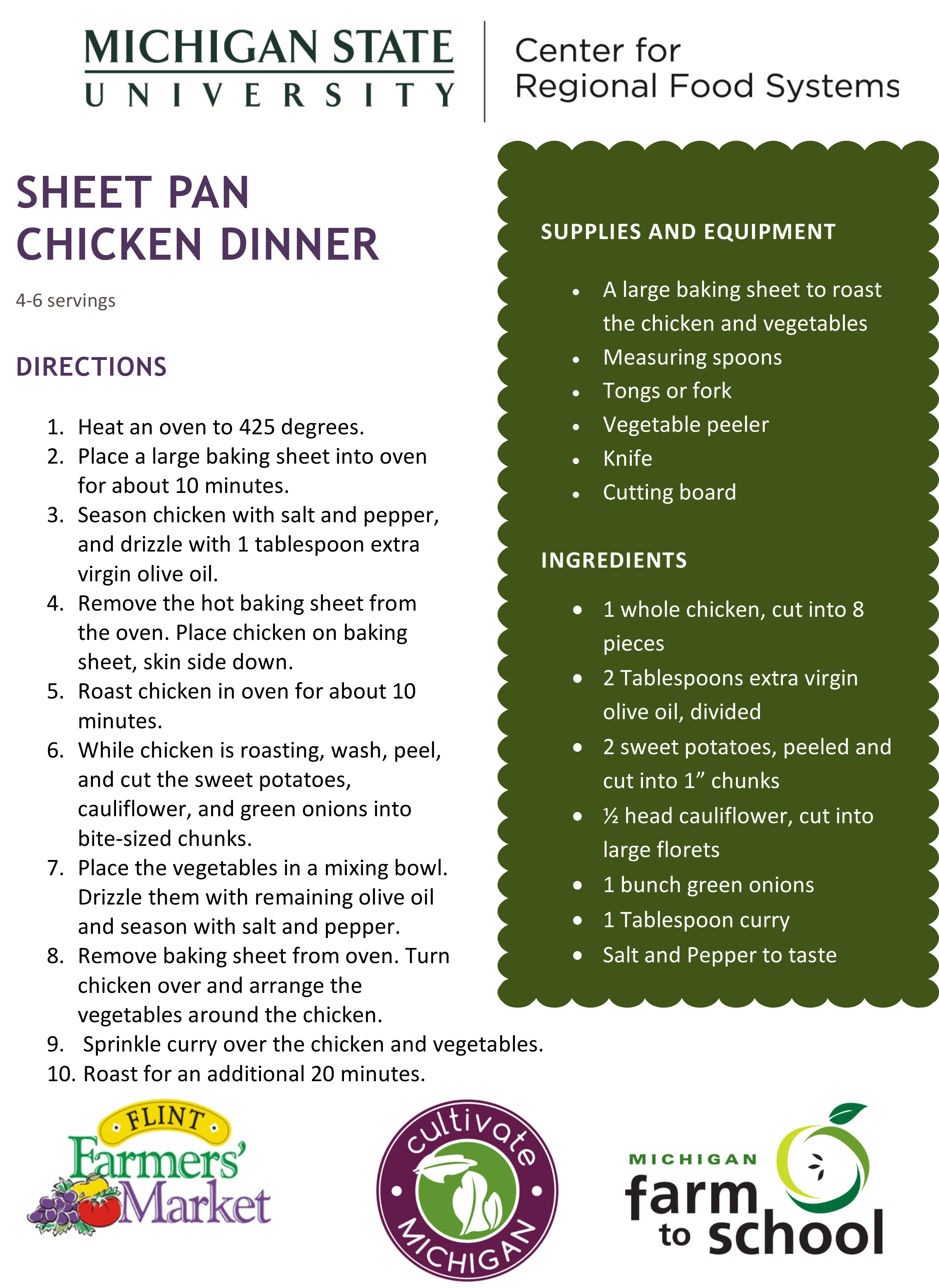 Roasted Carrots with Cinnamon and Orange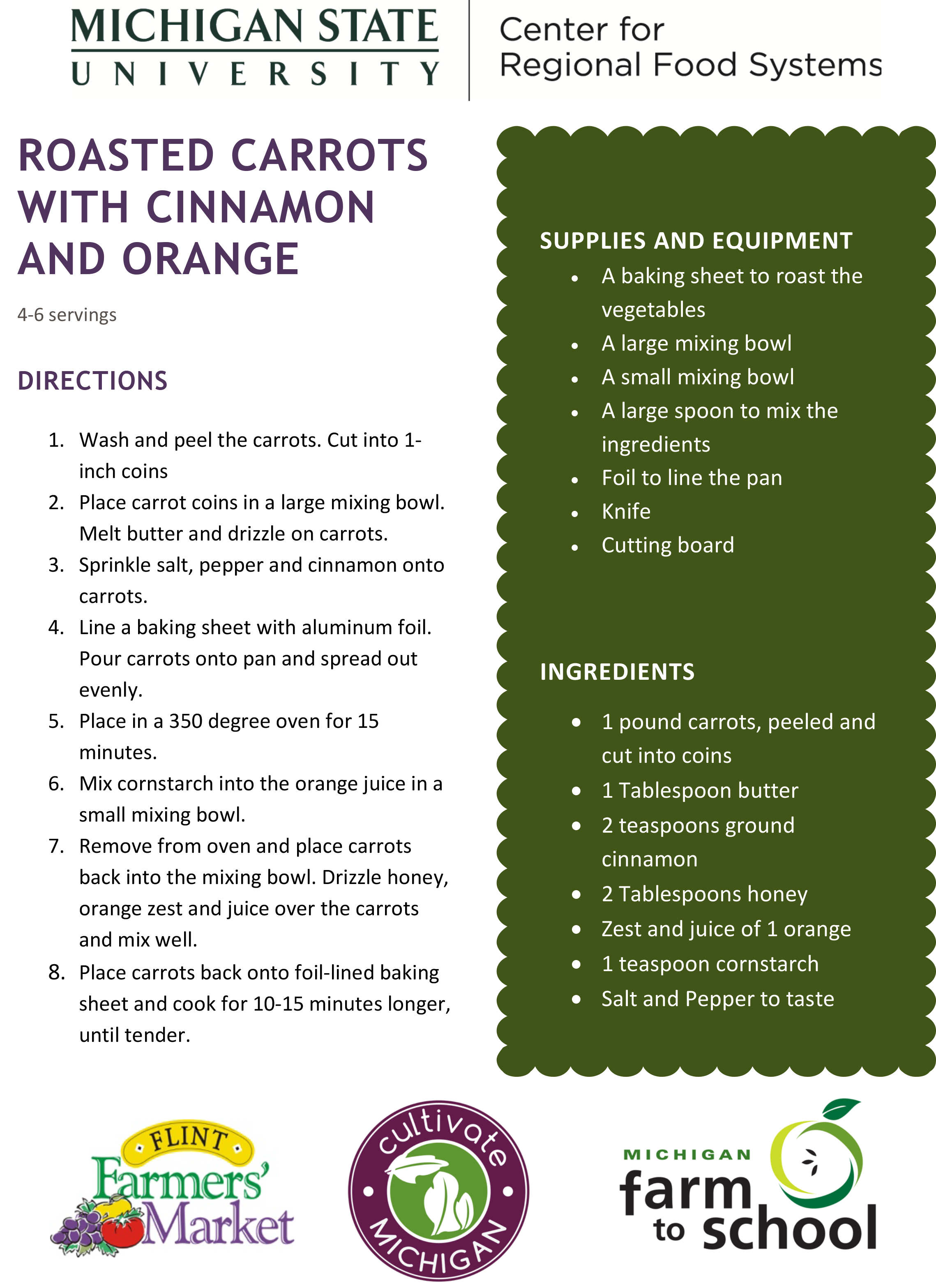 White Bean Hummus with Summer Garden Vegetables