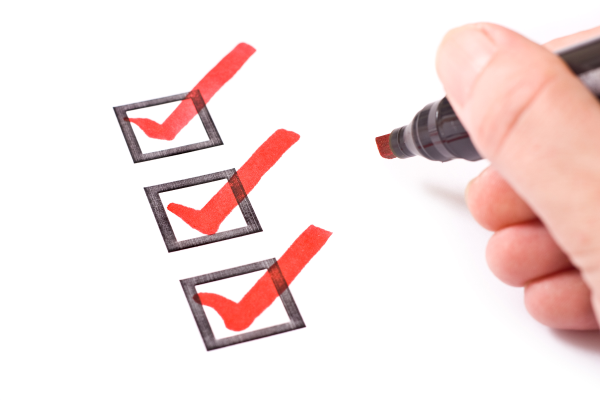 MSU Extension Marketing Checklist
DOWNLOAD FILE
September 17, 2020 - Author: MSU Extension Communications
Below is a list of possible marketing and communication tactics to consider when marketing your event and/or program. Tactics are listed in the recommended order of approach for most events. (Rev. 9-2020)
Post on MSU Extension calendar
Individual event coordinators are responsible for posting their own events to the calendar, regardless of which registration system they are using.
Timeline:
As soon as the date is determined.
Add additional details to event page as needed and as additional details become available.
Post event on community/partner calendars
Events that are open to the public can be shared on community calendars.
Ask partners to post information on their calendar.
If there are organizations or locations where event clientele are likely to be, post there.
Timeline:
As soon as the date is determined.
Include a link to your MSU Extension calendar listing so people will have access to all the latest information as additional details become solidified.
Send a save the date
Can be electronic (via email or social media) or print.
Recipients could be past attendees, attendees of a similar program, individuals who could benefit from the program or those who have indicated interest in that type of programming.
Timeline:
Statewide events: As soon as date is determined.
Regional/local events: As soon as date and location have been determined.
Videos
Timeline:
At least two months in advance of when you want to begin using video for promotion.
Write a news article or event/program announcement
Define: who benefits from participating or might be interested, why it is important, where, when and cost.
Could write multiple articles/releases: introduction/save the date, announcing registration, featured subjects/speakers and approaching deadline reminders. The program & event announcement template may be a useful tool to assist.
Can be used to directly market to individuals for whom you have contact information (print or electronic).
Timeline:
Dependent on type of article/release

Save the date release: As soon as dates and location information is available.
Registration: As soon as a date and method of registration are available.
Registration deadline: At least one week before.
Announcement of new program: When information is ready for dissemination.
Reminders of existing programs/resources:
Request customized or placement in MSU Extension News Digests
Timeline:
One week before the end of the month that the article was published.
One week or more before close of registration/event date.
Periodic reminders for programs/resources.
Social media
Timeline:
Can post multiple times; determine minimum timelines based off news article/release timeline.
Make sure to follow best practices for social media use.
Periodic reminders for programs/resources.
Other promotional materials
Timeline:
Once registration is available.
Periodic reminders for programs/resources.
Other organizational communication outlets
Consider marketing tools of associated organizations: commodity/trade magazines, e-newsletters such as Michigan 4-H Today, county newsletters, partner websites, etc.
Timeline:
Ask partner organization for deadline — typically a minimum of 30 days in advance.
Periodic reminders for programs/resources.
Cross program/event promotion
Distribute some sort of promotional material and/or discuss event/program to attendees of a similar event/program.
Timeline:
At related event/program.
Periodic reminders for programs/resources.
Evaluation tools
Before and after assessments to determine impact.
Collect information on marketing outlets.
Timeline:
Impact statements
Can be used as a wrap-up or for use in next year's event/program promotion.
Timeline:
After event/program.
Get or record a great testimonial for future use.