Community Support Agriculture
The 2021 Summer CSA is full!
Please contact MSUE.TollgateCSA@campusad.msu.edu to get on the waitlist if any shares become available.
Looking for a CSA to join this season? Hop over to Taste the Local Difference's Local Food Directory!
We will open registration for the 2021 Fall CSA in September!
Please read through the 2021 CSA Information Packet before registering for a CSA Share
Interested in mailing in your registration and payment? Please enclose the 2021 CSA Registration Form
Please contact MSUE.TollgateCSA@campusad.msu.edu for information on installment plans and other financial aid options!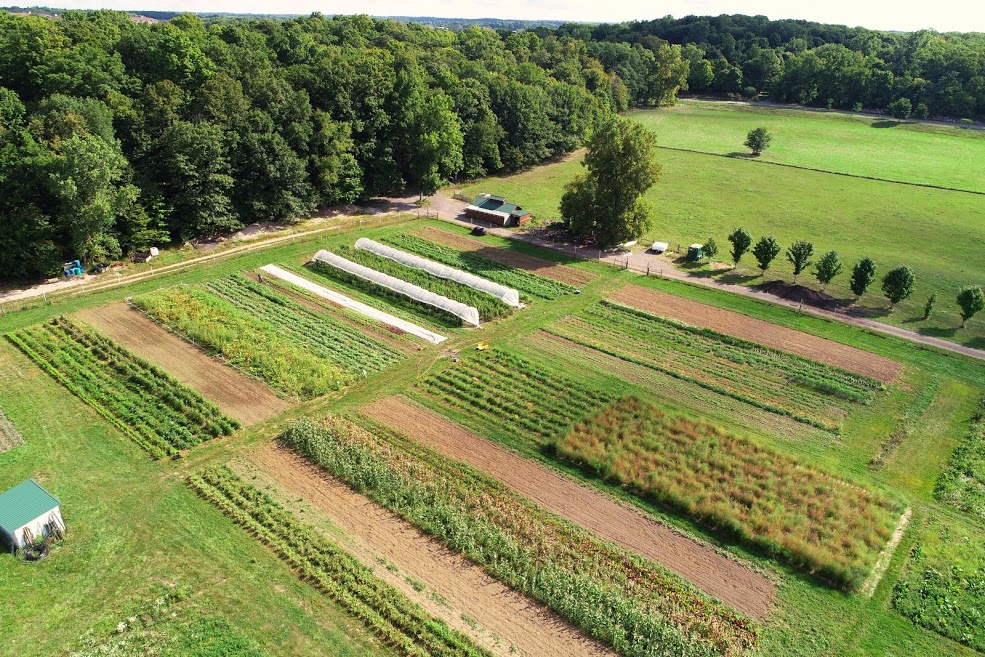 What is a CSA?
A CSA is a system where members buy shares in the growing season. During the season, members receive a weekly supply of fresh, seasonal vegetables, fruits and herbs.
Why a CSA?
There is no better way to connect with your food, farmers and the seasons than a CSA! Members receive an abundance of fresh produce, learning to eat and cook with the seasons, while experimenting with new vegetables and varieties. Every week you'll receive your produce within eyeshot of where it's grown by the people who grew it!
Why the MSU Tollgate CSA?
The vegetable production is a demonstration and training site for 'students' of all ages and types, from 3 years on up! The vegetable production is the home for the apprenticeship program, where novice farmers come to learn production farming during an intensive, season long paid experience.
Before the seed is ever put in the ground, we know who we are growing it for. We take great pride in our relationships with our CSA members and the food we grow for them! We often end up getting to know our members' extended families, their friends and neighbors! We look forward to seeing our members every Wednesday just as much as our members look forward to another haul of great food. Many of our members are involved in other programs on site and become part of the Tollgate family.
How does it work?
Each share will include between seven to fifteen different vegetables, and culinary herbs every week that reflect the seasonal abundance of the farm. There is a strong emphasis on greens and vegetables, although we do hope to partner with local fruit growers to diversify our offering. In addition to fresh produce, members may also be provided flowers, ornamental pumpkins and other fun extras! CSA members may also have the opportunity to engage in tours of the sustainable agriculture operation, potlucks and other events catering to members.
We offer a half and full share option! Half shares encompass the same diversity with half the quantity. A full share is great for families of 4-5, or 2 serious veggie consumers. A half share is ideal for a family of 2-3 or 1 serious veggie lover.
The ten week fall season will begin October 13th and continue until December 15th. The fall season comprises a delicious mix of hardy fall greens and storage crops. Members will receive arugula, winter squash, salad mix, carrots, kale, kohlrabi, onions, potatoes, cabbage, scallions, radish, turnips and so much more! Registration for the Fall CSA will begin in September.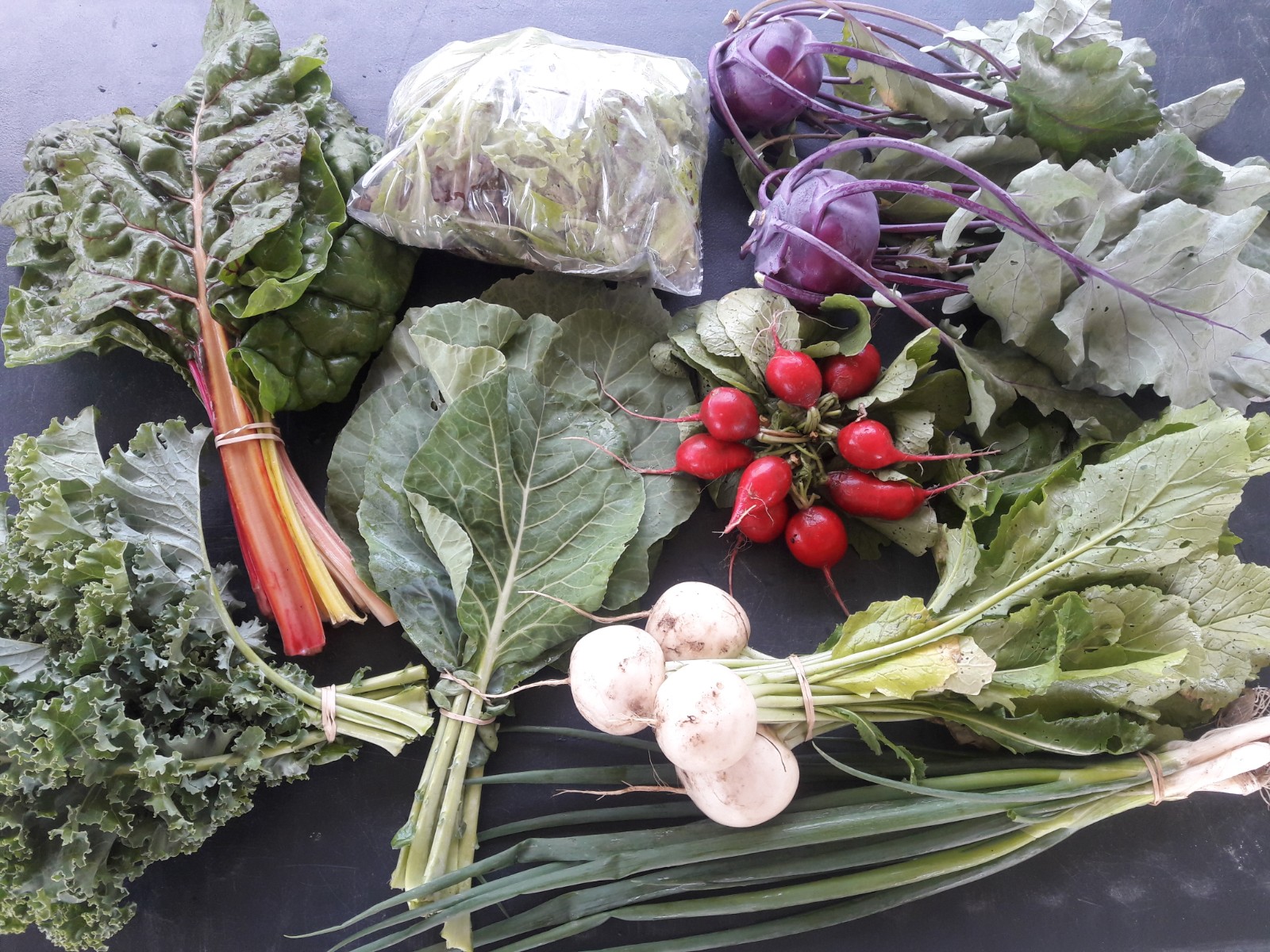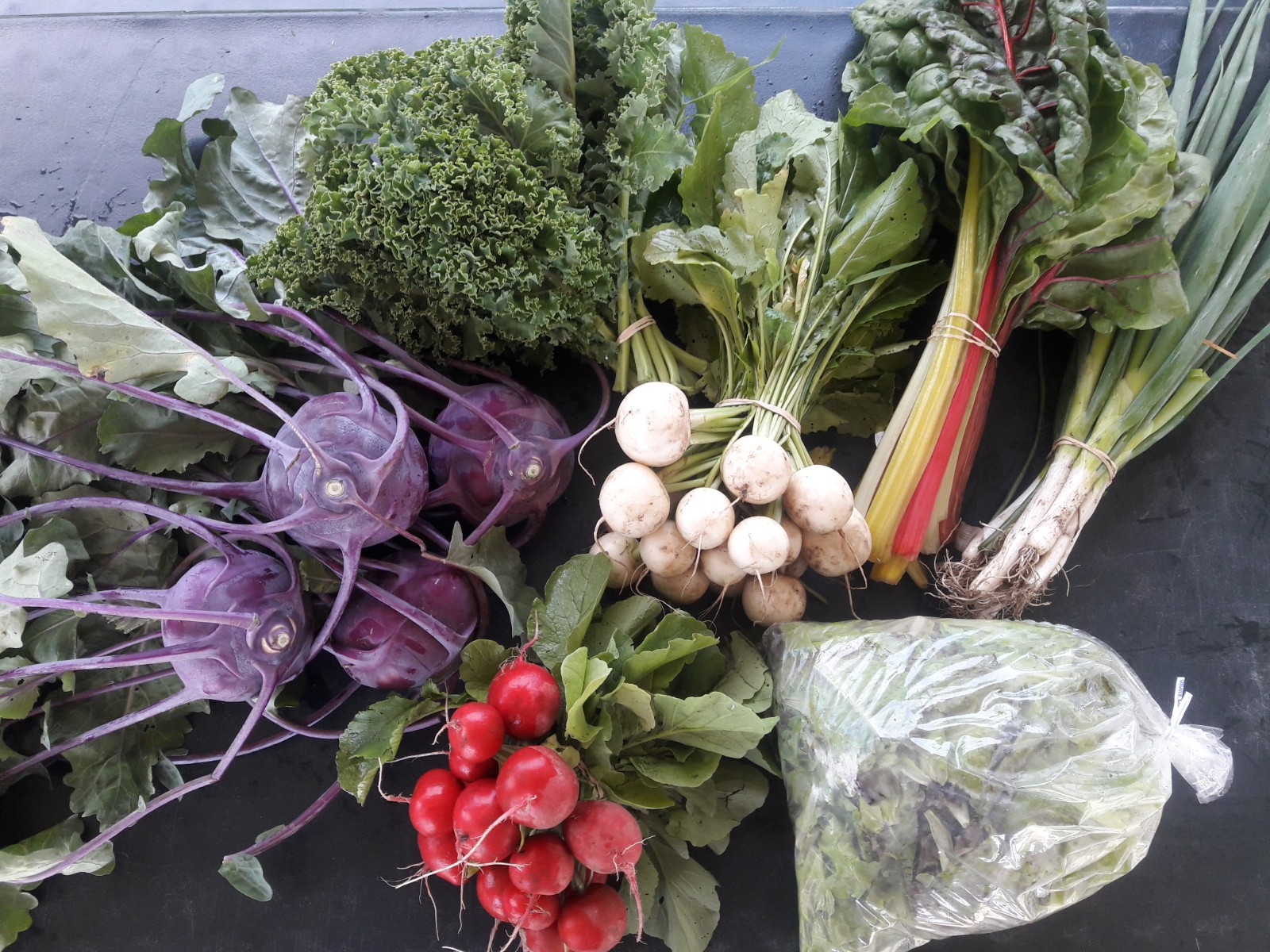 A late spring half share (top) and full share (bottom). Photos resized to display accurate sizing.
Location and Distribution Time

Members can pick up their fresh produce at MSU Tollgate Farm in the pavilion on Wednesdays between 4:00 p.m. - 6:30 p.m. We also have a cooler pickup option that allows you to pick up at your convenience! Due to COVID-19 we will be hosting curbside distributions outside the pavilion for the foreseeable future. Members will remain in their cars and all shares will be prepacked for a quick and minimal contact pickup. The CSA Team will be wearing masks when packing and distributing shares and will sanitize frequently. Members are encouraged to wear masks during any interactions with the CSA Team.
For questions email: MSUE.TollgateCSA@campusad.msu.edu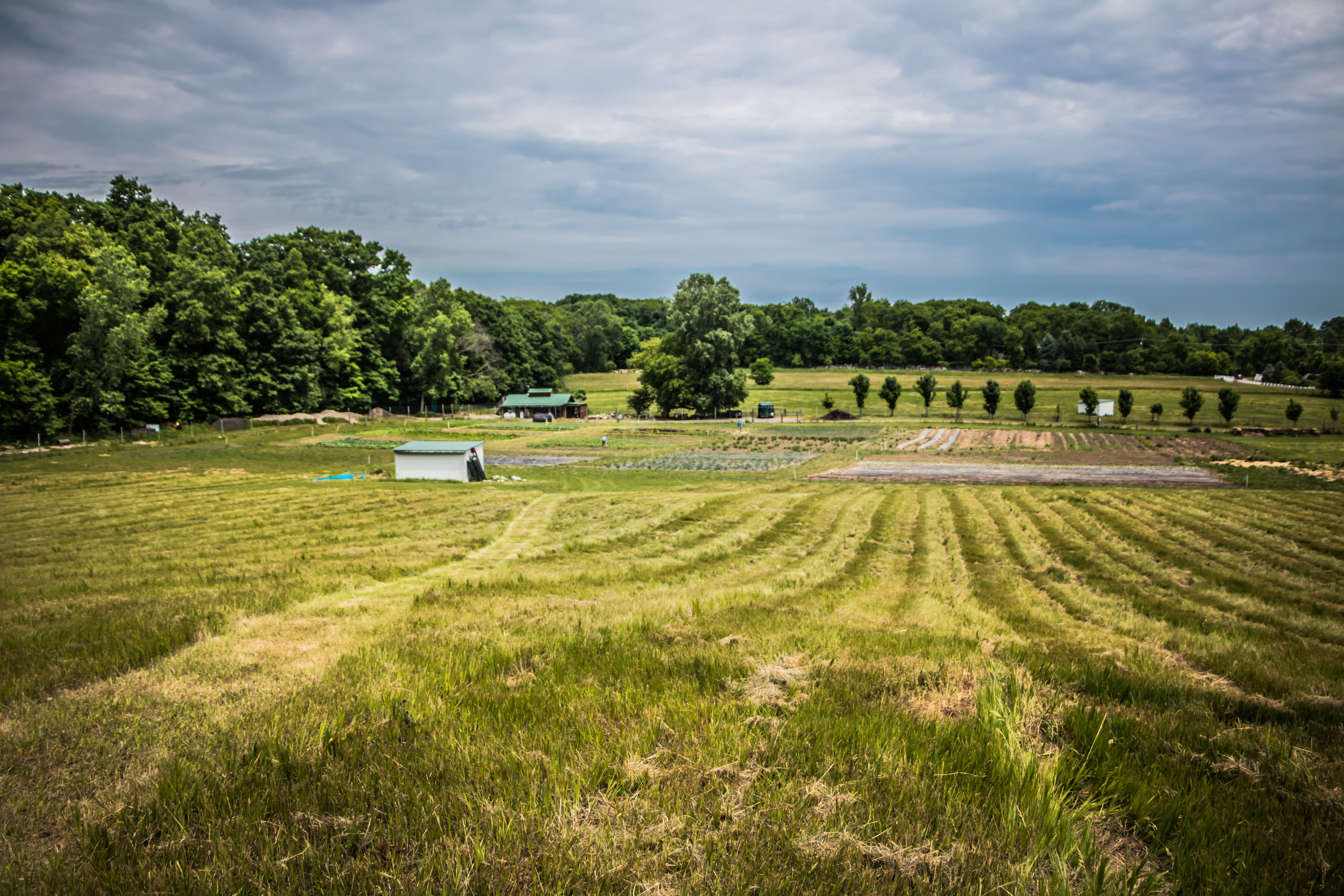 Testimonials from previous seasons:
"Thank you, thank you team for all of the hard work you place into making this such a great experience. Friendly team and delicious produce!"
"Thank you for being so awesome! This is our first time participating in a CSA and I'm in love! My family and I get so excited about going to farm and picking up fresh, healthy produce. Our son has fallen in love with kale this summer due to us coming every week. Before I would have been lucky for him to try it, now after loving kale he tries everything we bring home!"
"Everything was wonderfully delicious, fresh and I enjoyed the students each week."
"Thank you for being such a warm and friendly crew!"
"This was my first year participating in a CSA, and it was above and beyond my expectations. You guys are amazing, the food is amazing, and my life and eating habits have totally changed. Thank you so much! Can't wait for next year."