4-H Youth Show
4-H Virtual Learning Showcase and Auction
Virtual Showcase Registration is now closed. We had 109 4-H members exhibiting 588 entries in our Virtual Showcase! All judging results are finalized on our Fair Results webpage.
Animal auctions are now closed for bidding. The Still Project Auction remains open through Friday.
Additional helpful resources can be found on MSUE's Virtual Showcase Website
Auction Information
Thank you so much to the buyers and bidders that supported our 4-H exhibitors!
Sale results including the buyers are posted below. Exhibitors can use this information to thank buyers, and buyers can use this information to reference tag numbers and other identifiers of their animals.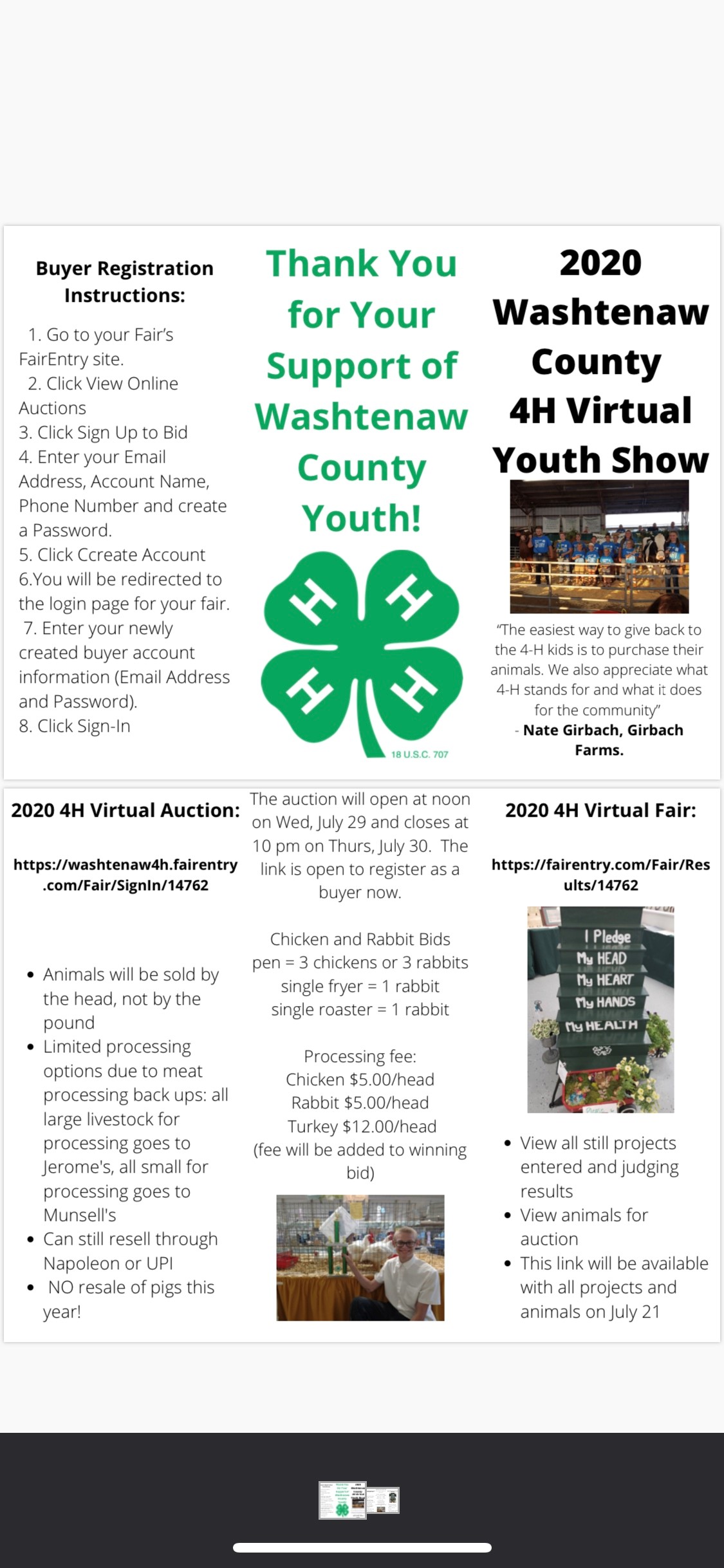 2020 Youth Show Book
Youth Show Information
4-H Record Books