News
Published on August 12, 2017
The Department of Forestry at MSU invites applications for a 12‐month tenure‐system position at the assistant professor rank, with a focus in urban and community forestry.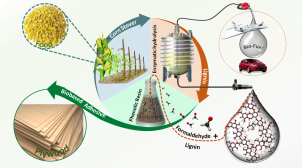 Published on July 31, 2017
A collaborative study by MSU Department of Forestry Assistant Professor Mojgan Nejad proves that lignin (a byproduct of paper and bioethanol production) can completely replace phenol in phenol-based adhesives.
Published on July 7, 2017
The Walters Lab in the Department of Forestry at Michigan State University is looking for two additional field technicians for the current field season.