Applying
Application Deadlines
The Department of Community Sustainability graduate programs are based on cohorts, beginning in fall semesters. We use a rolling admissions procedure (applications are reviewed as they are completed). Applicants are encouraged to apply early to increase their opportunities for acceptance and funding.
Applications for fall 2020 are accepted on a rolling basis from September 1, 2019 through March 2, 2020.
If Fall 2020 applicants submit all application items by November 1, 2019, they have an improved chance of consideration for university-wide fellowships and research assistantships, but these are not guaranteed.
If fall applicants submit all application items by March 2, 2020, they can be considered for research assistantships, as available and offered by individual faculty members.
Domestic and International Students
Conversations or agreements with potential faculty advisers do not guarantee admission or funding. The CSUS Graduate Admissions Committee evaluates all of the required application items before an admissions and funding decision is emailed to the applicant by the Department and forwarded by the Department to the MSU Office of Admissions. The MSU Office of Admissions sends the final admissions decision to the applicant via their applicant portal.
Applicants sometimes ask us to make a preliminary evaluation of their qualifications for admission. We are sorry, but this is not possible. We must receive all of the required application items (by the application deadline) before any evaluations by the CSUS Graduate Admissions Committee can take place. Please review the information on our website for prospective students before completing and submitting your application.
Questions
If you have questions about the graduate application process, contact the Graduate Secretary. Do not email your application items.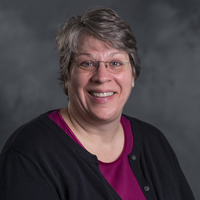 If you have questions about the graduate program, contact the Graduate Program Coordinator.