2014 MSU AgBioResearch annual report: Message from the director
Reflecting on a momentous 2014, confident that the excitement will continue.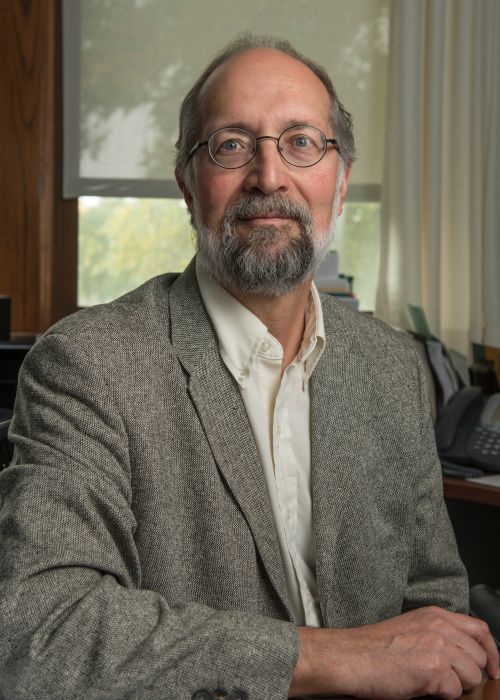 It's truly a momentous time to be at Michigan State University (MSU). In 2014, there were many headline-grabbing events such as the visit by President Obama to sign the Farm Bill, a visit that included a private lab tour with research updates from three MSU AgBioResearch (ABR) scientists; the Rose Bowl win in Pasadena; and the construction start of the highly anticipated Facility for Rare Isotope Beams.
There were many milestones for ABR as well. Some of the highlights are included in this report, such as new fi about West Nile virus, discovering novel ways to address "big data" issues, easing child custody exchanges and keeping healthy foods affordable.
It's certainly been a busy year. In June, long-time ABR associate director John Baker left to become the College of Veterinary Medicine (CVM) dean. I thank John for his hard work and dedication to ABR over the past 10 years and look forward to working with him to strengthen the ABR-CVM connection. In John's absence, we were fortunate to be able to bring on George Smith from
Animal Science as acting associate director and Mike Jones from Fisheries and Wildlife as assistant director. Both are ABR scientists who have years of experience in the animal agriculture and natural resources industries, respectively. (Learn more about George and Mike on the opposite page.)
We've been working closely with MSU Extension (MSUE) to reinvigorate our partnership with Extension faculty members, educators and specialists, especially at our outlying research centers throughout Michigan. One example of these efforts is at the Upper Peninsula Research and Extension Center in Chatham, where researchers and Extension specialists are collaborating to build an integrated food system and respond to the unique food, forage and soil challenges posed in this region of the state.
We're also looking at ways to upgrade our research centers to better meet the needs of the agriculture industry. One example is at the Clarksville Research Center, where a wind machine has been installed to more closely study techniques to protect fruit trees from frost damage. Researchers there have also made great strides in using a water mist method to delay spring bloom. With extreme weather oftentimes meaning the difference between having a crop and no crop at all, advancements like these are invaluable.
In March, we were extremely pleased to see apple, cherry, peach and plum growers across the state overwhelmingly pass a referendum to establish the Michigan Tree Fruit Commission. Assessments from this new state-administered program will go a long way to help meet the infrastructure needs of our fruit tree research centers and help our researchers remain competitive in the grant process.
Also in 2014, ABR joined MSUE and the College of Agriculture and Natural Resources to forge a new partnership with the Michigan animal agriculture industries. Over $630,000 in research endeavors have recently been funded to address key issues identifi by the Michigan animal agriculture industries. More on that in 2015!
In July, I was honored to be appointed to the inaugural board of the Foundation for Food and Agriculture Research, which was established with a $200 million allocation within the Farm Bill. This national team is challenged with looking at key issues such as climate and water in a truly unique fashion. One of our goals is to match every dollar spent on research with external funds.
I look forward to continuing to lead ABR in the key research areas of food, energy and environment to benefi Michigan residents and people around the world. Our reach continues to broaden with endeavors that focus on issues from improving food safety to finding disease cures to challenges that affect each and every one of us.
Sincerely, Doug Buhler
______________________________________________________________________________________________________________________________________________________
New Interim Associate and Assistant Directors
George Smith, Michigan State University (MSU) animal science professor and co- director of the MSU Reproductive and Developmental Sciences Program, began serving as acting associate director of MSU AgBioResearch (ABR) July 1.
In the part-time role, Smith provides leadership to ABR in the animal science research portfolio, oversight of the Office of Research Support, and the overall leadership and operation of the organization. Smith had previously served as a leadership intern under immediate past associate director John Baker, who left ABR to become dean of the MSU College of Veterinary Medicine in June.
In addition to his new responsibilities, Smith will continue his research, which focuses on the fundamental mechanisms that control ovarian function and contribute to egg (oocyte) quality in cattle as a biological model for reproduction in economically important agricultural species, as well as in human medicine.
Smith obtained his doctoral and master's degrees, both in physiology of reproduction, from the University of Missouri, and his bachelor of science in animal science from the University of Idaho. His research has been continuously funded by the U.S. Department of Agriculture (USDA) and the National Institutes of Health (NIH) since 1998.
To date, Smith has been the lead or co- lead on grants totaling over $9 million and published 101 peer-reviewed research articles and 16 invited reviews, and his research group has also fi two patents. He has also served on grant review panels for USDA, NIH, National Science Foundation and National Aeronautics and Space Administration competitive grant programs and on the editorial boards of several prominent reproductive biology and endocrinology journals.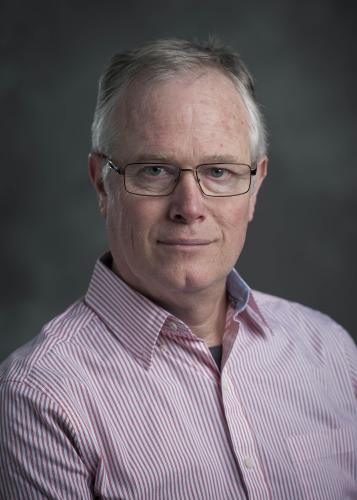 Michael Jones, Michigan State University (MSU) fisheries and wildlife professor, was named assistant director of natural resources programs for MSU AgBioResearch (ABR) in late October. This is a new part-time position within the organization.
Jones, who served as chair of the Department of Fisheries and Wildlife from 2009 to July 2014 and acting chair in 2008-2009, is responsible for overseeing the ABR natural resources portfolio. He is working with departments to facilitate research productivity and collaborative opportunities across units.
Jones received his bachelors of science and Ph.D. degrees, both in zoology, from the University of British Columbia in 1977 and 1986, respectively. In 1997, he came to work at MSU, where he specializes in fish population dynamics and modeling, especially in the Great Lakes, and sea lamprey management. He is co-director of the MSU Quantitative Fisheries Center and is supported by the Great Lakes Fishery Commission through the Partnership for Ecosystem Research and Management (PERM), an agency-university collaboration that addresses significant ecosystem issues through research and outreach.
Jones, who was recently named the Peter A. Larkin Professor of Quantitative Fisheries at MSU, has been an ABR scientist for 17 years.