2019 CANR Golfing for Scholarships event provides $10,000 for CANR scholarships, student activities and alumni programs
The 2019 CANR Golfing for Scholarships outing held June 4 and raised $10,000 for scholarships, student club grants and alumni programming.
The 2019 CANR Golfing for Scholarships outing held June 4 was another great success with 86 golfers and more than 20 volunteers on the greens of Forest Akers West.
Thanks to our golfers and sponsors, $10,000 was raised for ANR Alumni Association Scholarship fund, CANR student activities and alumni programs!
Be sure to save the date for next year's golf outing: Tuesday, June 2, 2020.
Congratulations to the 2019 Golfing for Scholarship trophy winners:
The ANR Cup was won by Craig Hepker, Eric Hepker, Dave Hueter and Michael Hueter.
The Dean's Cup was won by Dave Della Vedova, Dan Kaidan, Tommy Miller and Brody Stevens.
Finally, the George Stachwick Memorial Cup was won by George Bird, Greg Bird, Larry Gut and Mike Reinke.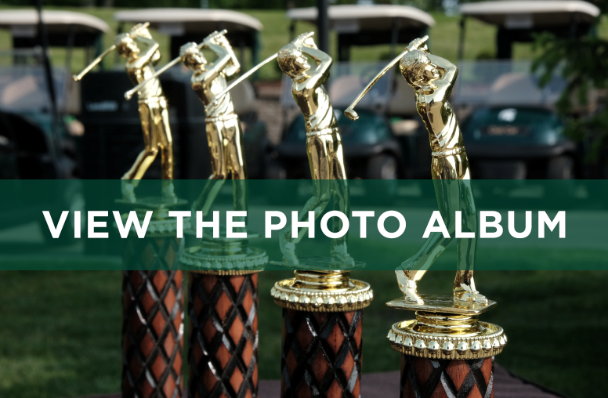 Thank you to our 2019 Golfing for Scholarships Sponsors
Lunch Sponsor
Universal Forest Products
Breakfast Sponsors
North Bay Produce
George Stachwick in memory of George Stachwick
Valerie and Christopher Wright
Tee Sponsors
Tim and Tami Baumann
Breckenridge Insurance
Gowan Company USA
Andy and Kay Granskog
Lynn and Mary Harvey
Michigan Apple Committee
Michigan Turfgrass Foundation
RCIS
Bill and MaryLou Somerville
Cathy and Marsha Stachwick, In Memory of George Stachwick
Two K Farms
Flag Sponsors
Biosystems & Agricultural Engineering Department
Michigan Pork Producers Association
Paramount Coffee Company
Student Sponsors
George and Anne Bird
Jenny Bond- Two Students
Cygnet Enterprises, Inc.
Cheryl Gilliam and Juanita D'Arienzo
Remus Rigg
Loston and Rita Rowe
Cathy and Marsha Stachwick –Two students in memory of George Stachwick
George T. Stachwick – Two students in memory of George Stachwick
Table Sponsors
Lindy and Bert Crandell
Dennis Crum
Frank and Connie Hagelshaw
Kirk and Katha Heinze- Two Tables
Kalmbach Feeds
Megan and Matt Ritter
Loston and Rita Rowe
Mark Sheperdigian
Leslie Siefka
Bob and Deb Ver Berkmoes
Eric and Jennifer Whitford
Cart Sponsors
Dennis Crum
Todd and Carolyn DeKryger
Diane Fischer
FONA- Two Carts
Cheryl Gilliam
Jim Goodheart
Kay and Andy Granskog
Steve Harsh – Four Carts
H&W Ingredients- Two Carts
The Reed Family – Three carts
Bob and Deborah Ver Berkmoes
Mark and Shelley Wiley
A special thanks to our 2019 CANR Alumni Association corporate sponsors:
Corn Marketing Program of Michigan
GreenStone Farm Credit Services
Michigan Farm Bureau Family of Companies
Michigan Milk Producers Association
Michigan State University Federal Credit Union
MSU School of Packaging Alumni Association
Syngenta
Techmark, Inc.
United Dairy Industries of Michigan
Universal Forest Products, Inc.