490 Bakery aims to employ previously incarcerated individuals
A new bakery is launched in Muskegon Area with the purpose of providing transitional employment for men and women returning from prison or jail and helping them to get back on their feet and back to a full-time job eventually.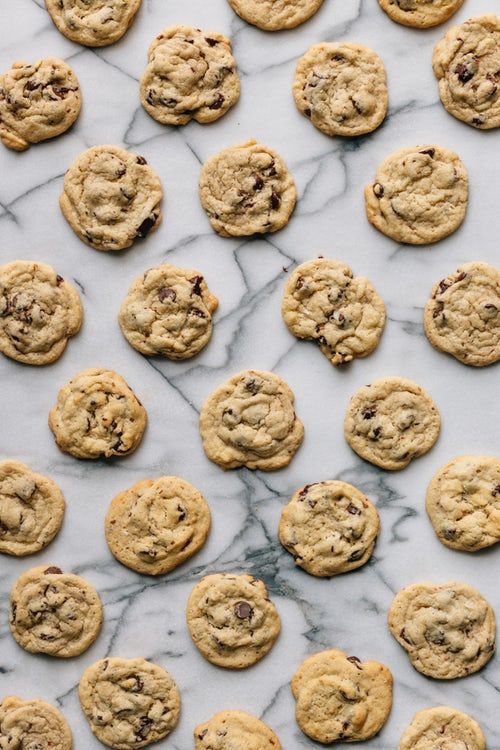 Just as spring starts to bring new life, a new bakery in Muskegon plans to provide new opportunities for previously incarcerated individuals. The 490 Bakery is a new business based in Kitchen 242 launched in 2018 by Davine Calkins and her husband Brian Calkins.
"My husband and I are launching The 490 Bakery because we are passionate about baking and because we see a need for transitional employment for men and women returning home from prison or jail. People aren't always ready to jump right back into 40-hour works days after time served. Many are lacking basic life skills that need to be learned in a safe setting", said Calkins.
Davine has always had a love for baking and many of the recipes will reveal her love of creativity and creating a unique experience. Many of the cookies will not be a blend of typical ingredients, but rather a blend of opposites. Davine's passion also lies in training and raising up leaders; much of her and Brian's greatest excitement is in uncovering the amazing skills in the men and women they hire for transitional employment. The 490 Bakery hopes to bring to light abilities that the individuals did not even realize they had, which will build skills they need to move on to other opportunities and be able to work a 40+ hour week.
The 490 Bakery specializes in cookies made from high quality, locally sourced ingredients. Each cookie has a personality and is named after a neighborhood within the city of Muskegon, a city of renewal. This reflects the generations of family heritage, deep roots and the future. In similar fashion, The 490 Bakery has a mission of restoration of lives that have been impacted by struggle. Cookie varieties include: The Nelson Classic Chocolate Chip, Bluffton Cream Cheese Sugar Cookie, The Black Tie Sheldon Park with Walnuts, Roosevelt Park Peanut Butter Maple Oatmeal Cookie, McLaughlin Victorian Molasses, The Lakeside Salted Carmel Sugar Cookie and more in the works.
Calkins encourages the sales saying, "With a purchase at The 490 Bakery, you help enable our mission to bring hope to those struggling with poverty, addiction and the trauma of incarceration. These individuals, once given the chance, can contribute in a meaningful way to help their family as well as their community."
Cookies can be ordered online at the490Bakery.com. Packages of 7 cookies for $8.99 or 13 cookies for $15.99 are available. Custom orders for catered events can also be arranged by calling Davine Calkins at 231.329.2756 . Calkins hopes to provide cookies for school and office parties, weddings, open houses and church events. Delivery can be arranged within the greater Muskegon metropolitan or pickup at Kitchen 242 downtown Muskegon. UPS Shipping is available for other locations.
Calkins is developing relationships with local businesses to grow the company this coming year and getting cookies into retail stores. She is working with the Michigan State University Product Center to create a sustainable business plan and launch a wholesale product line.
The 490 Bakery is intentionally focusing their market to reach both the older generation that remembers Muskegon of the 1940s and 50's, but also the generation of today. Somewhere in between, a cookie brings us all together, brings healing to the marginalized, hope to the lost and understanding to bridge the gap. The 490 Bakery desires to be a tool that draws the young and old, the memories and new adventures into a place where we can come together.
Calkins shares, "We all matter, we are all unique, we all have worth and a need for a second chance. Together we can build hope in others and restore what each needs… belonging and forgiveness… one cookie at a time. Our children and our community needs a future that speaks of hope. Life is short, surround yourself with good people, forgive others, and only eat good cookies!"