Adding sunflowers to your agritourism rotation
Sunflowers can bring customers to the farm but involve important management considerations.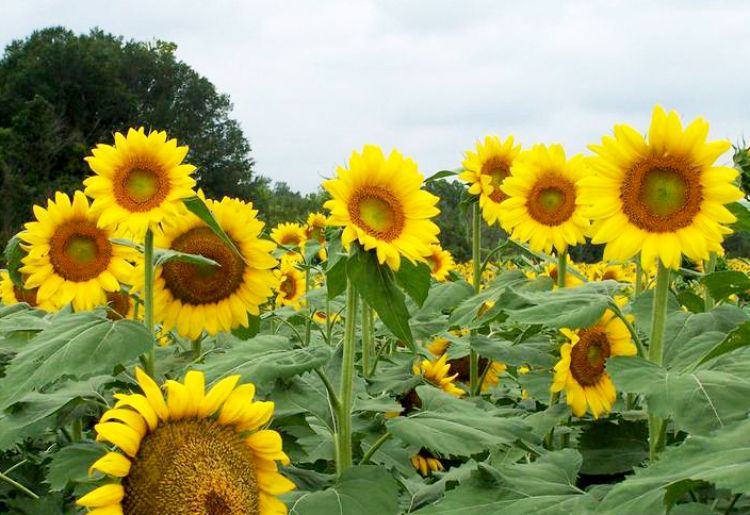 Sunflowers can make a good addition to an agritourism operation. They can help encourage visits during slow periods, and the pictures customers take and post on social media can mean free advertising for your farm. Horticulturally, they also add an additional crop to the rotation in areas close to your farm's agritourism hub. It is best practice to rotate pumpkins on at least a three-year rotation, so sunflowers and a corn maze can make up a rotation where areas are both well utilized and agronomically sound. Adding sunflowers to your farm includes important considerations.
What might sunflowers bring to your farm? A variety of people. Sunflowers could be planted to bloom from August into September, helping draw people in before they're in the mood to buy Halloween pumpkins or apples. Professional photographers can be charged to use the space for family, senior and engagement photography sessions. Farm visitors can pick the flowers or the seeds harvested and sold as birdseed.
Sunflowers are an attractive add for horticultural reasons. Depending on the variety, the time to bloom can be short (about 50 days), with typical time to bloom for most varieties between 60 and 90 days. Sunflower bloom period estimates vary by variety and weather, but often include a 10-day window. This can make timing difficult; to attract customers on a desired date or desired series of weekends, planting times will need to be spread out, or wise variety choices must be made for a range of flowering dates. Successive plantings, like what is done in sweet corn, will be needed to guarantee something will be blooming on a weekend or on the day a photographer is booked to take portraits.
Sunflower seeds can be purchased at many places. When people think of sunflowers, most envision plants with a single, large yellow flower. There are also varieties that produce many blooms (often referred to as "branching" varieties) and in untraditional colors. For both types, check the predicted plant height and flower diameter carefully. Plants that are taller than people are not well suited to photography.
Beyond photographs, you can get creative with your uses for your sunflower patch. Some farms set periods where flowers can be picked. If you are considering going this way, make sure you have a system set up to send the plants home with water. Sunflowers wilt quickly after picking; water will help customers go home with a product they can enjoy for an extended period. Also, consider flower diameter when selecting varieties—you may not want to plant sunflowers with flowers so large they will tip over vases.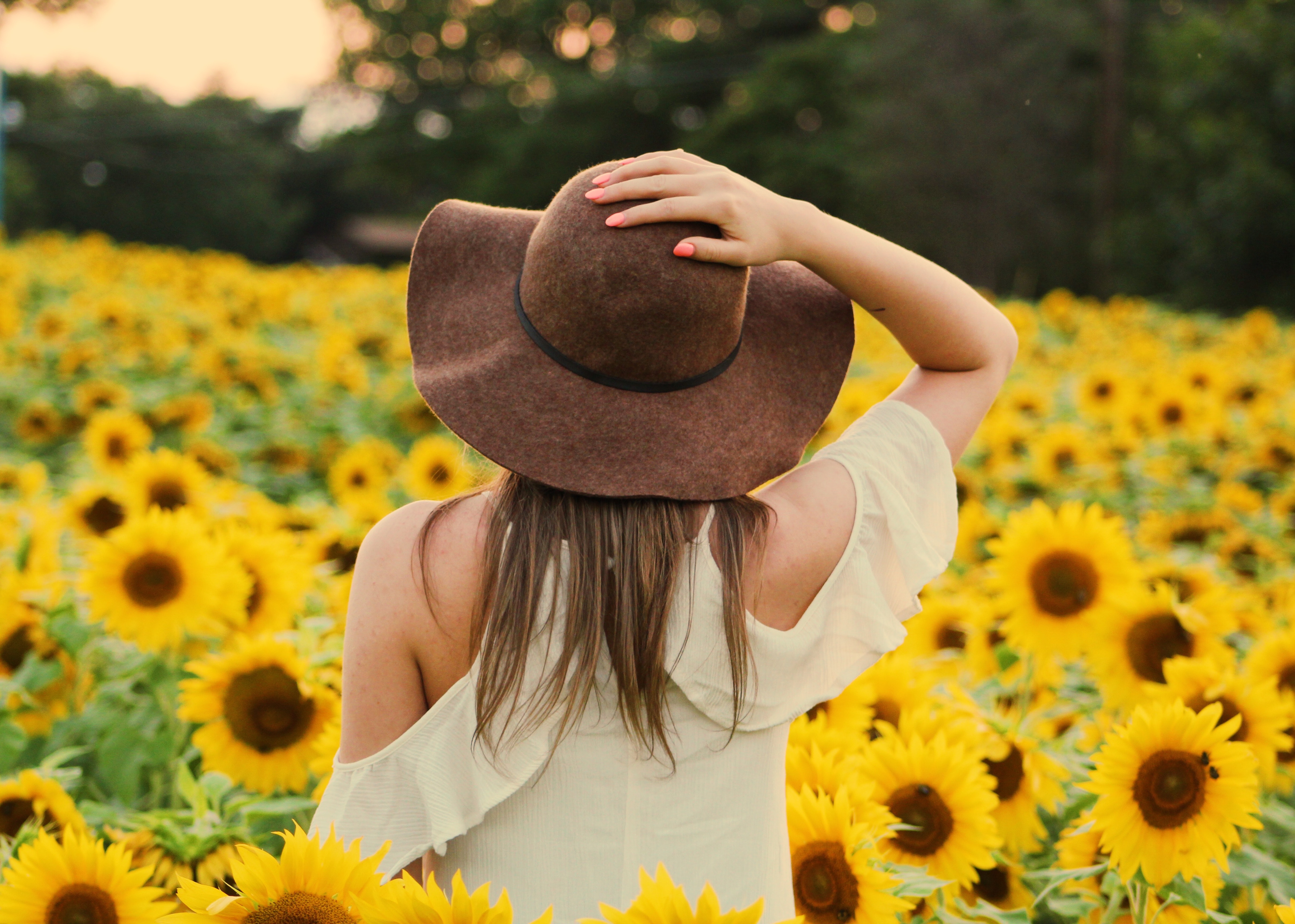 Another varietal consideration is pollen. If people are going to be out in the field or taking flowers home, consider planting a pollen-less hybrid. Pollen-less sunflowers, as the name suggests, do not produce pollen, so customers are less likely to run into bees and get stung or get the brightly colored pollen on their clothes and tabletops. These pollen-less varieties are expensive, as they were developed for cut flower production, so you will likely need to use your patch multiple ways to ensure profit.
One advantage of sunflowers is they are drought tolerant. If your farm doesn't have irrigation, this can help ensure there is something growing even after a dry summer. They are even capable of doing well on sandy soils.
Weed control is important when growing sunflowers. While they are vigorous plants, they need early season weed control to get a leg up on weeds. Plus, nobody wants to take pictures in a weedy sunflower field! Because sunflowers are a major crop in the Great Plains, there are many herbicides registered. Before applying any product, read the label carefully for rotational restrictions.
Because of these restrictions, a rotation of sunflowers to corn to pumpkin can be easier to manage than sunflowers to pumpkins to corn. If you are trying to go from sunflower to pumpkins, limited products are available because most products require a year or more until pumpkins can be planted. Sunflower planting can occur into July, but herbicide rotational restrictions will limit what can be planted in that spot next year. Depending on the planting date, you may not have a year to wait if you need to plant pumpkins in that spot. Therefore, some type of corn is nice to have in the rotation; it can help you manage weeds and give you a rotation where pumpkins can reasonably be planted.
If you are planning on having people pick sunflowers, watch the pre-harvest intervals (PHI) carefully. With some products, the pre-harvest interval will not have passed until after bloom. Products labelled for sunflowers that could potentially be rotated with pumpkins the next year include treflan, Dual Magnum, Poast and Selectmax. With the last two, the pre-harvest interval is 70 days, which may be past peak bloom for the variety you have selected and they will only control grasses. There is a lot of nuance to these herbicide labels, so know your soil type and desired rotation before choosing your products.