Department of Agricultural, Food, and Resource Economics (AFRE) and Honor's College senior Emma Rice has been awarded a $20,000 scholarship by Top Hat: a higher education tool used to promote interactive learning in and outside of the classroom.
The scholarship provides a way for professors to recognize the hard work of their students who actively participate in class and show high levels of engagement.
An Environmental Economics and Management major, Rice has shown an exemplary work ethic and drive for her field of study-- prompting AFRE assistant professor Melissa McKendree to nominate her for the award.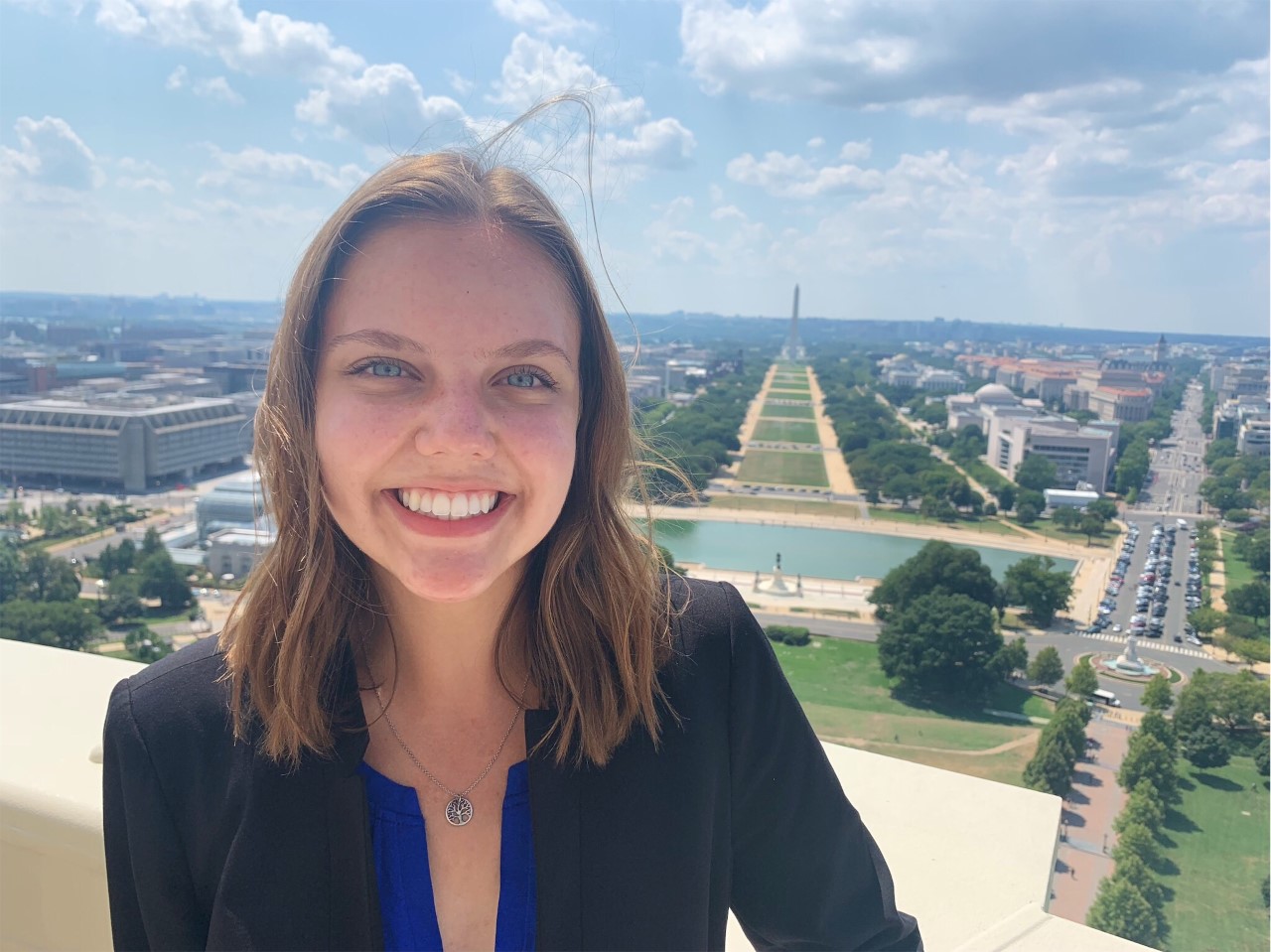 "This scholarship means so much to me, and I still can't grasp the impact it is going to have on my financial future," says Rice. "It opens up many opportunities for me that may not have been attainable otherwise including study abroad and graduate school."
Along with receiving the scholarship, Rice interned at the White House Council on Environmental Quality in the Office of Federal Sustainability this summer. The Office of Federal Sustainability (OFS) coordinates policy to promote sustainability regarding Federal Government operations to ensure the Federal Government front ranks in sustainability efforts.
Rice credits much of her success to AFRE and the College of Natural Resources (CANR).
"I have learned a tremendous amount from CANR. The college is filled with passionate individuals and I am proud to be a member of it," said Rice. "Through CANR, I have had the opportunity to attend the Agriculture Future of America (AFA) National Leaders Conference in Kansas City, MO to develop my leadership skills and continue to learn about the agricultural industry. I also attended the AFA Policy Institute in Washington DC last spring where I had the opportunity to meet with staffers on Capitol Hill and learned about current policy issues in agriculture."
In the future, Rice hopes to continue working on environmental issues and carrying out the skills she has gained at AFRE.
"I hope to combine my passions in the professional sphere to help people and the environment simultaneously," said Rice. "I view current issues in food, energy, and environment policy as global issues, therefore, my dream is to work for the United Nations, or another internationally focused organization or agency, to advance international development goals. In development work, the betterment of living conditions for individuals in developing nations is often tied to the betterment of environmental conditions, access to food, water, and electricity."
Learn more about our undergraduate programs and stories.