Annual entrepreneurship conference provides solutions to rural communities in advance of pandemic
City of Alma, Mich. adopts rural connectivity solution in advance of the pandemic allowing students to access the web while being confined to learning from home.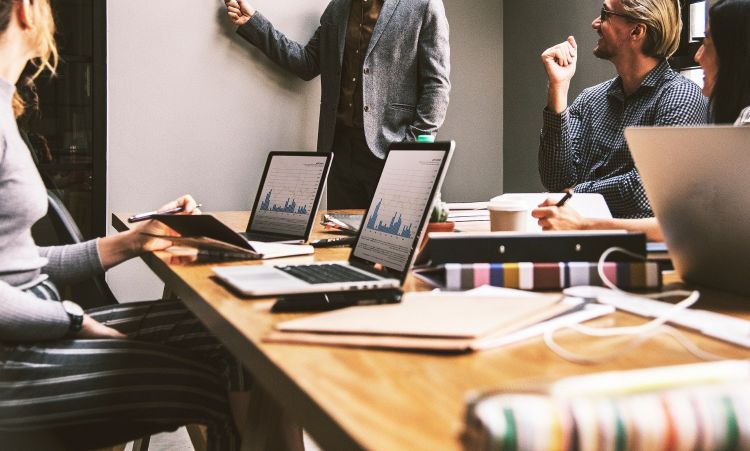 The Connecting Entrepreneurial Communities (CEC) annual statewide conference facilitates the strengthening of entrepreneurial ecosystems. Launched in response to the 2008 Great Recession, the CEC conference has been spearheaded by a multi-disciplinary Michigan State University Extension collaboration and a direct partnership with each host community. This collaborative approach helps mobilize MSU Extension's evidence-based programming to strengthen entrepreneurship. To highlight local host community successes, CEC is held in thriving downtowns where participants learn first-hand from business owners, guest speakers, and MSU Extension presenters. After the noon-to-noon conference, participants depart with an actionable toolkit to strengthen their own entrepreneurial ecosystem. To date, 10 Michigan communities have hosted the CEC conference.
In 2019, the city of Ludington, Mich. hosted the annual CEC conference. All of the 100 attendees agreed the content presented was replicable and that new connections made at CEC could help them bring these practices to their home communities. As an example of a community replicating a program, the City of Alma attended and learned how a Michigan community's library created a hot spot rental program to increase student internet access. In December of 2019, the City of Alma library implemented a similar program. Within months, their program would become the solution to keeping students connected to their schoolwork during the COVID-19 pandemic that forced Michigan's public education into home-school environments. According to City of Alma Finance Director, Katherine Phillips, "Kids who have access to the internet are going to have at least some learning opportunities during this period (pandemic), but without community resources like our hot spot program, students who do not, will fall further behind." Phillips later said, "Alma, thanks to the CEC conference in Ludington, was a head of the curve…."
The City of Alma credits this success to the collaborative environment cultivated at the CEC Conference. As a result of their dedication to fostering solutions to rural challenges and commitment to strengthening entrepreneurship opportunities, the City of Alma will be hosting the next CEC conference in May 2021. For additional information on the Connecting Entrepreneurial Communities conference please visit MSU Extension CEC.