Bringing passito to America
MSU AgBioResearch scientist Paolo Sabbatini is working to make a type of wine commercially available in the United States.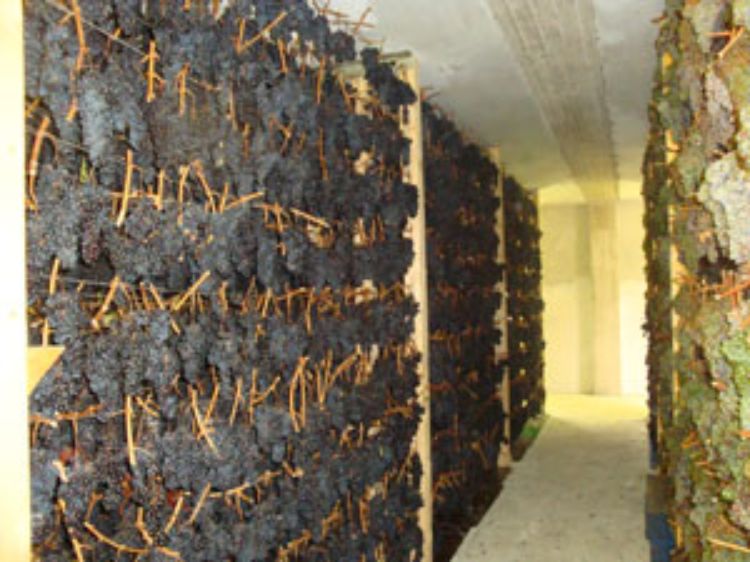 Michigan State University (MSU) AgBioResearch scientist Paolo Sabbatini is working with vintners to introduce passito, an age-old Italian wine, to the United States.
Passito, traced to 800 B.C. in Italy, is also known as straw wine. The grapes for passito are typically hand-picked and allowed to dry on cellar racks or, more traditionally, on mats of straw.
Many industry experts believe that ice wine – dessert wine pressed from frozen grapes at the peak of ripeness that can sell for around $90 per bottle – could be the signature wine for the northern United States. Passito, however, could be just as distinct but also a lower risk option for wine producers, according to Sabbatini, an MSU viticulturist and a native Italian.
"No one is making passito commercially in America, and this old Italian technique can be pivotal in cool/cold-climate viticulture," Sabbatini said. "It can save unripe grapes from being wasted in a challenging year as well as produce a high-quality, high-value product distinctive to the northern United States."
Typically, growers of ice wine grapes need the perfect winter storm – the arrival of temperatures in the teens to freeze ripe grapes while they are on the vine. This year's fickle winter, however, has put the entire North American ice wine crop on hold. An article in the industry publication Wines & Vines noted that, in the past two months, weather has been up and down, switching from snow to rain and not delivering the successive string of cold days needed to harvest frozen grapes.
It isn't necessary to harvest grapes used for passito during a perfectly timed freeze, so this age-old process can become a reliable source of income for the industry, he added. These grapes are dehydrated safely indoors and are pressed once they meet the chemical specifications of the winemaker.
"The percentage of market share for dessert wines is growing," Sabbatini said. "In the northern United States, producers could capitalize on the growing market and look forward to having passito every year."
For more details on how MSU is helping Michigan's wine industry, click here.