Bringing perennial grain crops to Africa is aim of new Gates Foundation-funded project
Sieg Snapp, a Michigan State University (MSU) scientist, will study the potential benefits of introducing a new type of crop to farms across Africa: perennial grain.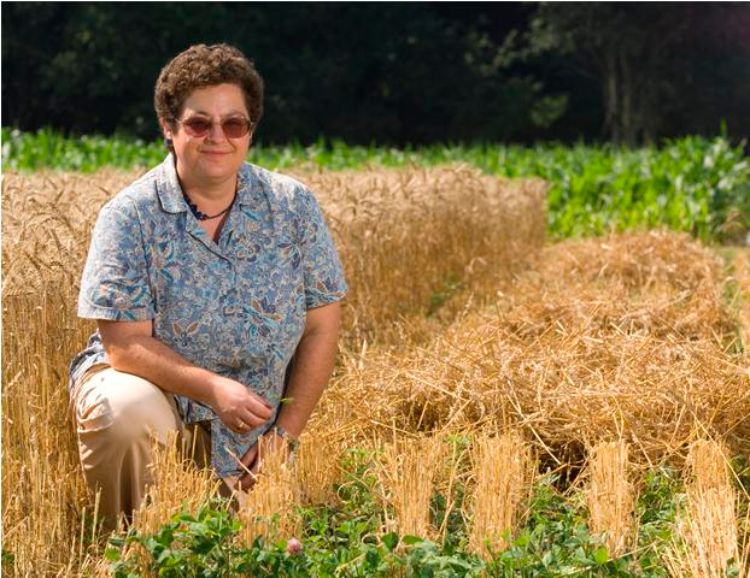 EAST LANSING, Mich. – Drawing from expertise in agronomy, geography, modeling and socioeconomics, a research team led by a Michigan State University (MSU) scientist will study the potential benefits of introducing a new type of crop to farms across Africa: perennial grain.
The research project, directed by MSU AgBioResearch scientist Sieg Snapp, is funded by a $1.49-million grant from the Bill and Melinda Gates Foundation.
"The idea is that if we could introduce a type of grain that grew for around 11 months, then regrew after harvest and continued to do that for several years, it would need less labor and allow for more sustainable agriculture in Africa," said Snapp, a professor in the MSU Department of Plant, Soil and Microbial Sciences.
Most grain crops grow for about five months out of the year, with harvest at the end of the cycle. They require replanting to yield a crop the following year. Cultivating these crops requires a considerable amount of work and energy, particularly for the small-scale farms that populate most of the agricultural regions in Africa.
Snapp, who has been researching perennial grains in Michigan for six years at the MSU W.K. Kellogg Biological Station, said the new project will assess the risks and benefits of three perennial grains: sorghum, pigeon pea and wheat. It will span five African nations identified by the Gates Foundation and the U.S. Agency for International Development as priority countries: Ghana, Mali, Malawi, Tanzania and Ethiopia. These regions were chosen to test the viability of the crops across varied ecosystems.
The research team will examine perennial grains' ability to reduce soil erosion and farm labor, improve water quality and increase the storage of organic matter in the soil. It will also assess the potential risk of introducing a plant species into a new environment to ensure that the grains do not damage the local ecology.
This two-year study is the first step in what Snapp hopes to be a much longer project.
"This is kind of a pilot project," she said. "We're testing to see if these prototype crops are viable."
For Snapp, the project represents a chance to make good on a lifelong dream.
"This is something I've wanted to do all my life -- to bring new options to farmers in Africa," Snapp said. "I was very excited to receive this grant. Bringing this team together to test this concept, it's what agronomy should be about -- testing new options for agriculture."
MSU AgBioResearch engages in innovative, leading-edge research that combines scientific expertise with practical experience to generate economic prosperity, sustain natural resources, and enhance the quality of life in Michigan, the nation and the world. It encompasses the work of more than 300 scientists in seven MSU colleges – Agriculture and Natural Resources, Arts and Letters, Communication Arts and Sciences, Engineering, Natural Science, Social Science and Veterinary Medicine – and has a network of 13 research centers across the state.