Buyers beware: Advice from Money Smart Kids
Learn how to avoid predatory loans from these Money Smart Kid Essay winners.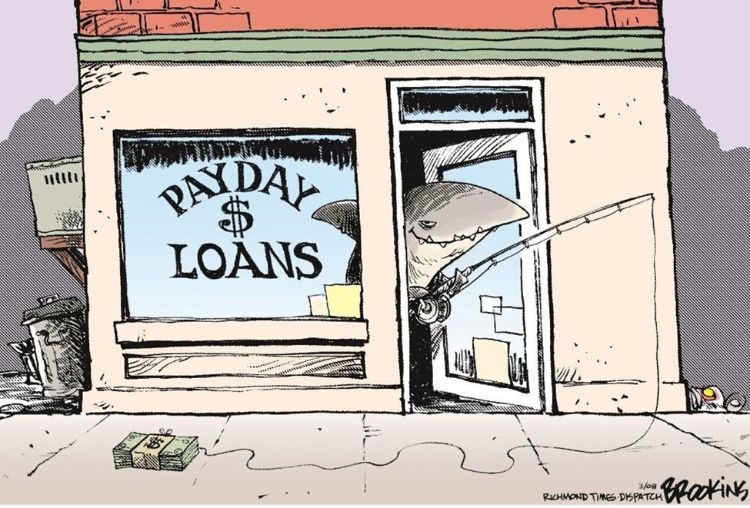 Did you know payday lenders drain an estimated $103 million in fees from Michigan residents every year, according to the Center for Responsible Lending? Furthermore, the burden of these fees falls disproportionately on vulnerable populations. The Center for Responsible Lending shares graphics showing payday lenders have higher concentration of stores in communities of color, low-income or rural areas. Since over two-thirds of Michigan's payday loan stores are owned by out-of-state companies, millions of dollars in payday charges are drained each year from the state economy.
Payday lenders often market their products as a convenient quick fix to a short-term financial problem. However, these short-term loans are often the beginning of a debt cycle that is extremely difficult to get out of. In fact, the Consumer Financial Protection Bureau found 80% of all payday loans are rolled over or followed by another loan within 14 days. Economic Research from the Federal Reserve Bank of St. Louis also found that:
As many as 12 million Americans use payday loans each year.
The average payday loan borrower is stuck in 10 loans over the course of a year.
The average interest rate on the average payday loan is 391% if paid off after two weeks.
To inform youth about this problem, Michigan State University Extension 4-H Youth Development held their first Money Smart Kid Essay Contest in March 2020. Youth in grades fifth through eighth had an opportunity to submit a 300-word essay on the topic of predatory lending. A hundred youth took this challenge across the state in the hopes of winning the grand prize of $1,000. Essays were judged by five financial educators from MSU Extension, Extra Credit Union and MSU Federal Credit Union. The top four essay writers were then interviewed by the contest organizers to determine final placings. These youth are charged with sharing their knowledge with others as Michigan's first inaugural Money Smart Ambassadors.
Here are some tips from these very wise youth on predatory lending:
Will M., grand prize winner from Kalamazoo County 4-H, states, "People who are caught in the evil practices of predatory lending have to fight through hardship, but that fight is winnable. Efficient saving, even if starting small, serves as an umbrella on a rainy day."
Leah L. from St. Clair County 4-H describes predatory lenders as a "hungry loan shark" and to avoid being their next meal, she advises "a monthly budget, an emergency savings account, and limiting frivolous items."
MacKenna N. from Monroe County 4-H shares, "Payday loans are a false advertisement for paycheck advancement, so it can seem like a lifesaver in the present but the lender charges interest rates of up to 700% and you can fall into a debt trap. None of these practices are in the best interest of your financial future."
Alexis V. from Clinton County 4-H warns, "Predatory lending can bury you deep in debt if you are not careful. So, take reasonable precautions and keep your money safe."
If you are drowning in debt, there is help. MSU Extension offers many money management programs and resources for youth and adults. Plus, the Michigan Department of Insurance and Financial Services has a list of licensed debt management firms.
Michigan State University Extension and Michigan 4-H Youth Development help to prepare young people for successful futures. As a result of career exploration and workforce preparation activities, thousands of Michigan youth are better equipped to make important decisions about their professional future, ready to contribute to the workforce and able to take fiscal responsibility in their personal lives. For more information or resources on career exploration, workforce preparation, financial education, or entrepreneurship, contact 4-HCareerPrep@msu.edu.