Canning in winter can be a blast
The slower pace of the winter season might be just what is needed to do a new canning project, especially when fresh ingredients are not always required.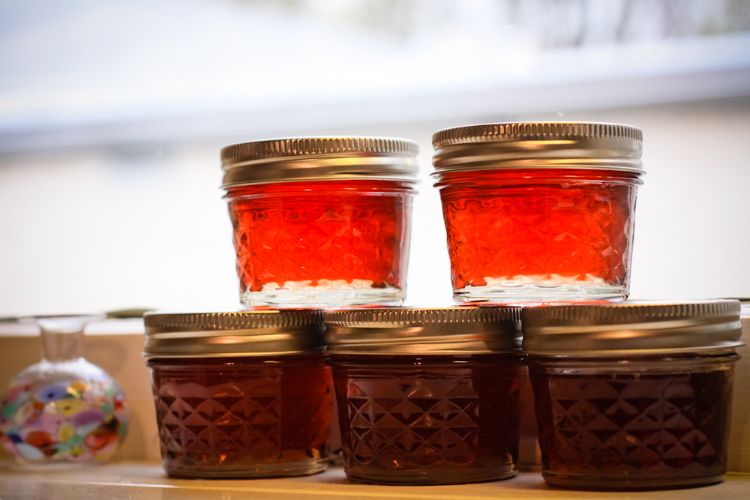 Michigan summer and fall months allow for a wealth of fresh food preservation possibilities. Traditional produce to preserve and can often comes from our home gardens or from local farmers markets. Tomatoes, corn and green beans provide much of the produce many of us can or freeze. However, have you ever had plans to try new, tested recipes? Winter may provide you with the perfect time to consider those new and exciting types of preserves, sauces, salsas or chutneys.
If you are thinking of making a new jam preserve, consider the orange jelly from frozen concentrate from the The National Center for Home Food Preservation (NCHFP). This recipe calls for frozen concentrated juice and powdered pectin, and it creates a delightful, flavorful orange jelly for toast or biscuits on dreary winter mornings or late afternoons. This preserve is best stored in the freezer. To make this orange preserve, use the recipe on NCHFP's website.
If jelly is not your canned food of choice, try an easy hot sauce recipe to spice things up. It is great for stirring into vegetables or cheese dips and spicing up soups and chili. A simple hot sauce can be made by following the cayenne pepper sauce recipe at the NCHFP website. This recipe will utilize items most food preservers have on hand, such as garlic, onions, canned tomatoes, vinegar and water. Items such as hot peppers and cilantro may need to be purchased. Wear gloves as a precaution when working with hot peppers.
There are many tested recipes at the NCHFP that you may want to research and try. Salsa and chutneys make good gifts for friends and relatives that enjoy home-preserved foods. Michigan State University Extension also provides information on safely canning and preserving during the harvest or through the winter months.
Canning can be a fun and delicious activity to add flavor and spice to the long winter months. For more winter recipes or tips on year-round preservation visit the NCHFP website. For more information on food preservation and safety, visit MSU Extension's Food Preservation website.