CANR Alumni Association appoints new board representatives in fall 2022
Three new representatives were appointed to the MSU College of Agriculture and Natural Resources (CANR) Alumni Association in September.
EAST LANSING, Mich. — Cassaundra Edwards, Brian Kernohan and John Schramski were appointed to two-year terms on the MSU College of Agriculture and Natural Resources (CANR) Alumni Association at its fall board meeting Sept. 23. CANR Alumni Association board members serve as advisors to the college's alumni officer regarding alumni programming, as well as liaisons between the college, the academic departments, the alumni and agriculture and natural resources industries.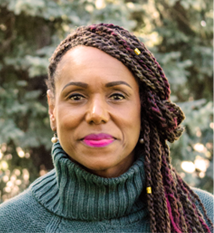 Cassaundra Edwards, of Portland, Oregon, was elected to the board to represent the Department of Biosystems and Agricultural Engineering (BAE). Additionally, she has served on the BAE Industry Advisory Board since 2013. Edwards earned a bachelor's degree in food engineering from MSU in 1994 and a master's degree in engineering, mechanical/material science from Case Western Reserve University. Edwards is a supplier quality and manufacturing professional for Tillamook County Creamery Association in Oregon. Her prior experience includes work at Bimbo Bakeries USA, ConAgra Food, Oscar Mayer Kraft Foods Group and Nestle/Stouffer's Division.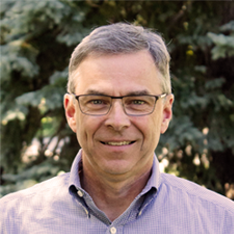 Brian Kernohan, of Traverse City, earned a bachelor's degree from MSU in fisheries and wildlife in 1992 and represents the Department of Fisheries and Wildlife on the alumni board. Kernohan is the chief sustainability officer for private markets at Manulife Investment Management and has more than 25 years of experience developing and implementing rationale policy and sustainability programs for global natural resource and private market sectors. Previously, he was employed at Hancock Natural Resource Group where he started as manager of environmental affairs and moved up to chief sustainability officer. Additionally, he has been an ecologist for Boise Cascade Corporate, owner/consultant for Westwind Ventures and director of policy for Forest Capital Partners.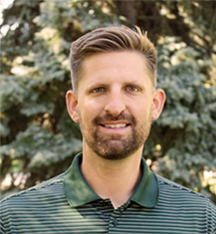 John Schramski, of Indianapolis, earned bachelor's and master's degrees from MSU in crop and soil sciences and as such represents the Department of Plant, Soil and Microbial Sciences on the alumni board. After earning his master's degree in 2020, Schramski began his career at Bayer Crop Science in 2020 as market development representative and was promoted to crop protection technology development representative in 2022. His previous experience includes student internships at DuPont Pioneer and Crop Production Services, where he later worked four years as a crop consultant. For his graduate degree, he studied the effectiveness of cereal cover crops for horseweed management in no-tillage soybeans.
The CANR Alumni Association promotes and supports the college by fostering a fraternal spirit among CANR alumni; promoting and supporting the college among current and prospective students, fellow alumni and other stakeholders of the college; offering opportunities to network with and learn from our outstanding faculty and other alumni; and supporting CANR students through the Distinguished Undergraduate Scholarships program. Learn more at: www.canr.msu.edu/alumni.