2022-23 CANR Alumni Association board officers and executive committee members elected
The CANR Alumni Association held officer and executive committee elections at its fall board meeting.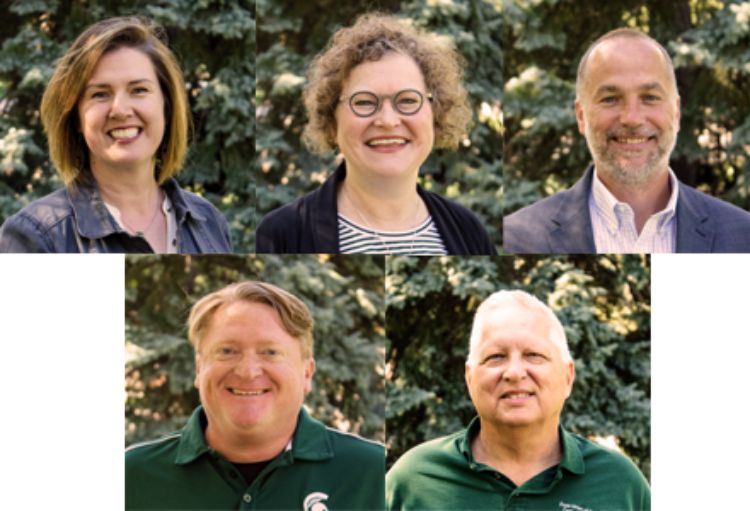 EAST LANSING, Mich. — The MSU College of Agriculture and Natural Resources (CANR) Alumni Association held officer and executive committee elections at its fall board meeting Sept. 23.
Board members serve as advisors to the college's alumni officer regarding alumni programming, as well as liaisons between the college, the academic departments, the alumni and agriculture and natural resources industries.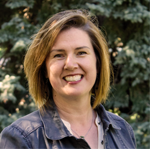 Lisa Woodke, of Frankenmuth, was elected president of the CANR Alumni Association (CANRAA). She is a 2002 agribusiness management graduate representing the Department of Agricultural, Food and Resource Economics. Woodke is the sustainability director for Star of the West Milling Company in Frankenmuth. Previously, she was a sales representative for Mycogen Seeds, Dow AgroSciences and Syngenta Seeds.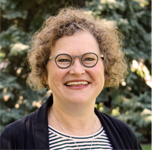 Valerie Wright, of Kalamazoo, is the past president and represents the CANR School of Planning, Design and Construction on the alumni board. A 1989 interior design graduate, she has served as a principal for the last nine years and is the senior interior designer at Diekema Hamann Architecture. Wright is also the current president of the MSU Interior Design Advisory Board.
President-elect Matthew Moussiaux, of Romeo, represents the board as an at-large member. He is a partner at Honigman LLP in the firm's corporate department, where he has served for the past 10 years. He previously served as a judicial law clerk, was a senior project manager for Commercial Contracting Corporation and was a project engineer for Alberici Constructors. Moussiaux earned a bachelor's degree in construction management from MSU, an MBA from the University of Phoenix and graduated summa cum laude with a JD from the Wayne State University Law School.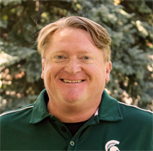 Secretary Jason Fleming, of East Lansing, represents the Department of Community Sustainability. For nearly 25 years, he has served as chief of resource protection and promotion at the Michigan Department of Natural Resources, Parks and Recreation Division. Fleming earned a bachelor's degree from MSU in park, recreation and tourism resources in 2001.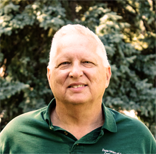 Duke Elsner, of Traverse City, serves as an at-large member of the executive committee and represents the Department of Entomology on the alumni board. He earned bachelor's and master's degrees in entomology from MSU in 1979 and 1982, respectively, and then earned a doctorate in entomology in 1986 from Pennsylvania State University. After short assignments with Washington State University and Rutgers University, he served as an MSU Extension educator from 1990 to 2019 and continues to support MSU Extension programming in his retirement. Elsner also served as an adjunct instructor for the Department of Entomology, teaching courses for the plant science degree program in Traverse City, Grand Rapids and Benton Harbor.
The CANR Alumni Association promotes and supports the college by fostering a fraternal spirit among CANR alumni; promoting and supporting the college among current and prospective students, fellow alumni and other stakeholders of the college; offering opportunities to network with and learn from our outstanding faculty and other alumni; and supporting CANR students through the Distinguished Undergraduate Scholarships program. Learn more at: https://www.canr.msu.edu/alumni/alumni/alumni_board.