Farm carbon for profit
New opportunities are emerging to improve farm profitability through carbon sequestration: northwest Michigan farmers can get started through the new Carbon Farming program from Crosshatch Center for Art and Ecology.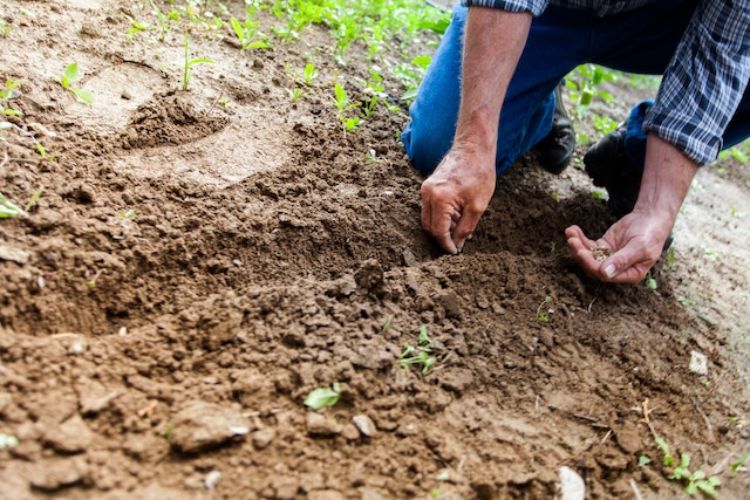 On farm activities can naturally take carbon out of the air and sink, or sequester, it in the ground. This includes reduced tillage, cover cropping, organic production and certain crop rotations. Carbon sequestration slows climate change by reducing the amount of carbon, a significant greenhouse gas, that is in the air and actively warming the planet. Farmers can earn supplemental income from their carbon practices through consumer education.
Consumer education
Certain consumers will pay more for carbon neutral food products. According to Caleb Wilson in an article for Food Business News, "Mintel survey shows consumers increasingly concerned about climate change," 68% of survey respondents indicated helping the environment made them feel happy. A different study by Mintel indicated that 40% of consumers would shop sustainably if they understood the direct impact of their food purchase on the environment. Additionally, according to analysis provided by Adeline Diab and Gina Martin Adams with Bloomberg Intelligence, environment, social and governance investments are projected to be $53 trillion globally in 2025, which would comprise nearly a third of all investments. Carbon farming is a means for attracting customers and investment.
However, the devil is in the details. The benefits of carbon farming must be meaningfully communicated to the target customer. The customer can't factor a farm's carbon neutral practices into their purchase decision making process if they have no access to this information. New carbon neutral food products like Neutral Foods, Airly and Moonshot give some cues to what carbon marketing can look like. Carbon exchanges, where producers are paid for farming practices that sequester carbon, are becoming more mainstream. Carbon by Indigo is one example.
Carbon farming in northwest Michigan
Enrollment is now open for the first Carbon Farming Cohort (CFC) facilitated by Crosshatch Center for Art and Ecology. CFCs are peer-to-peer learning experiences for small groups of land stewards in northwest lower Michigan that will focus on land-management practices that (1) reduce greenhouse gas emissions, and (2) sequester carbon. The program includes six workshops—mostly virtual, but some in-person—largely focused on planning and implementation of these practices. Six in-person, peer-advising farm tours will also be conducted. For additional questions and inquiries contact program coordinator Daniel Marbury daniel@crosshatch.org (231-714-9730). Please register on the Crosshatch website by October 10, 2022 to participate.
MSU Product Center
Marketing only works when tailored to a company's brand and their target audience. Otherwise, according to Jon Simpson in his article, "Finding Brand Success In The Digital World" for Forbes, it is likely to get lost in the between 4,000 and 10,000 marketing messages the average American receives a day. For best practices in marketing and branding, consider working with Michigan State University (MSU) Extension's Product Center. The MSU Product Center is an organization that brings together on-campus expertise in the sectors of food, agriculture, and natural resources to help entrepreneurs define and launch innovative products. Field-based innovation counselors advise entrepreneurs on business planning, regulatory requirements, and product development needs. To access business development assistance, select the request counseling tab on the MSU Product Center website or call 517-432-8750.