Featured Entomology undergraduate student Justin Baker
Interview with featured Entomology undergraduate student Justin Baker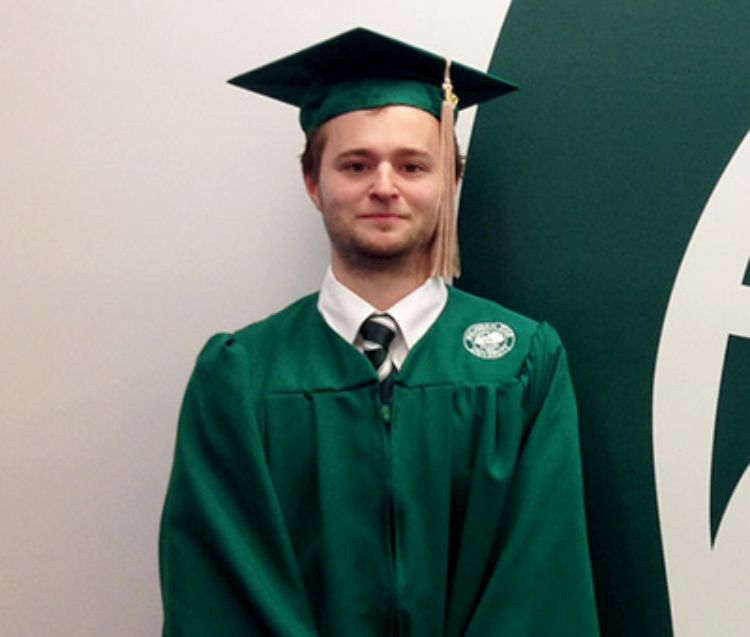 Name: Justin Louis Baker

Hometown: Okemos, Michigan

Future study or career plans: I'm unsure at this point, still applying for jobs, but I'm ideally looking to work at an agricultural company such as Syngenta, Bayer, Dow or DuPont to name a few.

What is your major and minor? General Management Broad College of Business with minors in Environmental and Sustainability Studies, and Entomology.
Why add a minor in entomology to your major? I've always had an interest in ecology, but didn't want that to be the focal point of my career, hence the business major coupled with environmental studies minor. Dr. Walt Pett's introductory entomology course was an option listed in the requirements for Environmental Studies. After taking that class, I really enjoyed it and after learning the importance of insects to humans, I added the minor. I felt making a minor out of it would make me stand out from others and with this unique skillset I could be a big asset to an agricultural company.
Why study entomology? Entomology is so important to humans. They're the most common animal on our planet, living in nearly any habitat. They're important for pollinating, bio-monitoring and so much more. They can do amazing things. Try Googling "fire ant living raft" or "hornet cooked by bees."
What has been your best experience with entomology? I've made friends and met a lot of unique and interesting people through the entomology program.
What has been the most challenging aspect of adding an entomology minor to your degree? By doing a minor it meant I got to skip over required classes such as chemistry, organic chemistry, physics and ecology. I saw it as a good thing because those classes are hard, but there were times where maybe having these classes would have helped me through challenging entomology courses.
Was there ever a time when you didn't like insects? Honestly, I've never had anything against insects, but no one likes a fly buzzing by their head or a yellow jacket foraging through their fall football tailgate. Oftentimes insects can be an awful nuisance.
What is your favorite way to spend your time outside of your studies? Staying active by playing on soccer and softball teams.