Feeling cooped up? Now may be an egg-cellent time to raise your own chickens
Raising chickens for eggs and meat can be a rewarding activity while practicing social distancing.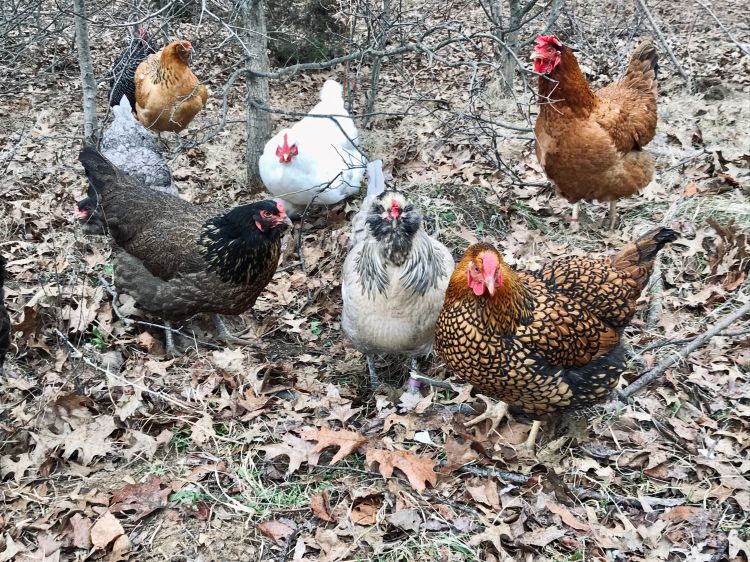 Due to the novel coronavirus, many of us are staying home and looking for engaging ways to spend our time while minimizing physical contact with others. Additionally, some people may have concerns about personal food security. If you have the space, and it is allowable where you live, one way to help mitigate those concerns is to raise your own chickens. Raising young chicks can be a fun, practical, and educational activity to take on individually or as a family. It is also a fantastic STEM activity for children who are home from school.
Raising chickens, like any other animal, is a commitment to provide care for their lifetime. Before purchasing chicks, consider the following:
Are you able to pay startup costs of $150+?
Are you able to cover the ongoing costs of feed, bedding, etc.?
Do you have the time and interest in doing chores twice daily to keep birds healthy and comfortable?
If you have decided to get some chicks, this MSU Extension tip sheet for new chick owners is a good starting point to make sure you are ready to bring your chicks home. Broiler-type chickens may be harvested for meat in as little as six weeks, depending on the breed. If you are raising chicks for eggs, hens start laying around 18 weeks old. To speed up the process, you can order "started pullets" or young hens that have been raised by a hatchery to laying age. Occasionally, some local farmers may want to reduce their flock and may be willing to sell small numbers to backyard raisers.
You may even consider hatching your own chicks by purchasing hatching eggs and using an incubator. For young people, hatching chicks can be a fantastic hands-on lesson in embryology. Parents can follow the National 4-H Curriculum Embryology in the Classroom Helper's Guide, for guidance in how to set up the incubator and explain the process to youth.
As we are learning in real time through the coronavirus pandemic, biosecurity—which literally means "preserve life"—practices to reduce the spread of disease are important. The same goes for your chicken flock. MSU Extension has a tip sheet of biosecurity practices for keeping your birds and your family healthy and safe.
MSU Extension will be hosting an online series about starting a backyard chicken flock on Tuesdays April 7, 14 and 21 at 2pm EST. This series is free, but registration is required. Learn more on the events webpage.