Fighting food insecurity as added SNAP benefits expire
As Supplemental Nutrition Assistance Program — or SNAP — benefits are reduced for many Michiganders, food budgeting resources and tips can make a big difference in addressing food insecurity.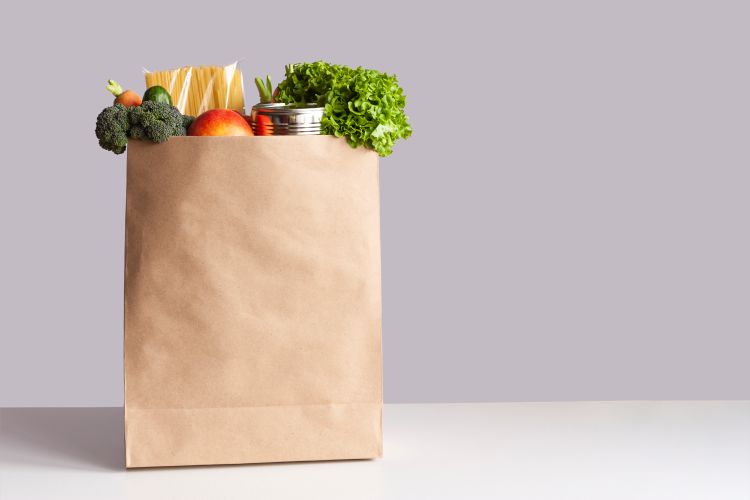 "Hunger cliff."
These words have been used by journalists and advocates in recent months to describe the expiration of the extra temporary increases in food stamps, or SNAP "emergency allotments" initiated as part of the pandemic-era federal benefits. The return to a lower SNAP benefit amount will mean a reduced monthly food income for approximately 30 million Americans. Reported estimates cite a reduction of between $80 to $250 per month, with the average household losing $95 per month from their grocery budget.
February 2023 marked the end to the added SNAP benefit for more than 30 states and territories, including Michigan. According to the Michigan Department of Health and Human Services (MDHHS), "Your total food assistance benefits will be less than you have been receiving. The extra federally approved dollars will no longer be included in your benefits. February is the last month you will receive the extra COVID-19 benefits."

One in seven Michiganders use SNAP, with more than 60% being families with young children, 41% elderly or disabled and 39% working families. MDHHS lists a handful of resources to aid households as a result of the loss of the added benefit.
With inflation and food prices increasing by nearly 10% in 2022, combined with the recent return of the pre-pandemic SNAP benefit amount, many are concerned about food insecurity and food access. According to data acquired through monthly surveys among SNAP users in states in which emergency allotments ended earlier, coping behaviors included skipping meals more frequently, eating less consistently, relying on others for meals and/or visiting food pantries at higher rates.
"It's our neighbors experiencing this," said Val Stone, of the Northwest Food Coalition. Stone leads the Coalition of 45 food pantries, 23 meal sites and 5 baby pantries in a six-county northwest Michigan area, anticipates an increase in pantry visit use for March and April. "When you drop $281 to $20, as one of the communications I read suggested for a senior, that is a big blow to a budget that is already stretched with winter heating bills, gas, prescription drug copays and more. It's a big hit."
According to Stone, food pantries can prepare for anticipated increase in use, but are facing a variety of issues related to navigating food purchasing and management of their sites.
"When the pandemic hit, fewer people were going to church which meant less weekly offerings collected," she said. "For church-based pantries that rely on financial support from the congregation to help support their food pantry, that difference in funds makes an impact. I have also heard from some pantries that are having challenges with being able to buy enough quantities of food from the store. In some places, there are purchasing limits and that makes it hard for pantries to buy at the amount they need."
In addition to fewer funds and limited availability of food, volunteers are also in shortage, which adds to the challenge of food pantry operations. Stone suggests
"I'd encourage people to be as generous as they possibly can with giving to their local pantries," she said. "Donating funds instead of canned goods is often more helpful because it allows food pantries more choice in selecting food. We have to help people through this hard time."
If you are navigating a reduced food budget, there are a few resources and tips to consider:
Take advantage of fresh food incentives.
The Michigan-based food retailer Meijer launched an effort to discount produce costs for SNAP customers. This effort from Meijer is among over 100 private and public sector commitments announced during the White House Conference on Hunger, Nutrition and Health to end hunger and reduce diet-related illness by 2030. According to details shared by Meijer, SNAP customers can receive 10% off fresh fruit and vegetables until March 31. Customers will all receive coupons for discounts off future produce purchases.
Michigan's Double Up Food Bucks Program also offers SNAP customers matching dollars on produce purchases at participating locations. Through Double Up, fruit and vegetable purchases are matched up to $20 a day. The program was temporarily paused and is back as of January 15.
Michigan State University Extension facilitates SNAP-Ed and EFNEP in-person and virtual programming across the state. SNAP-Ed is the name of the nutrition education and promotion arm of SNAP. SNAP-Ed and EFNEP promote the health benefits of SNAP and focuses on healthy food choices within a limited budget. Classes often highlight nourishing, low-cost recipes to try at home. Find recipes and tips on the MSU Extension MI Health Matters YouTube channel.
Support local SNAP-Ed supported community-level efforts to reduce food insecurity.
In addition to classes, SNAP-Ed works in collaboration with places like schools, early childcare settings, and food pantries to help make healthy choices easier through changes to written guidelines, organizational practices, or the physical environment. Through many of these supportive partnerships, locally tailored and impactful work has taken place to reduce hunger and food insecurity. Here is one example from Mason County, where fresh produce grown in a community garden is donated to a non-profit grocery store for limited-resource households in Mason County.
Identify opportunities to reduce food waste at home.
The Environmental Protection Agency reports the average family of four spends $1,500 each year on food that ends up uneaten. If and when possible, planning, preparing and storing food can help save money and reduce food wasted at home. The MSU Extension Food Safety team shares some tips on cutting back on food waste.
Michigan State University Extension has a long history of supporting the food access and nutrition needs of all Michiganders. For more than 100 years, MSU Extension has brought the knowledge and resources of Michigan State University directly to individuals, communities, and businesses statewide. For more information, visit our Nutrition website.