First-time visitor perspectives become the catalysts needed to spawn change just in time for the novel coronavirus pandemic
City of Laingsburg, MI acts on tourism assessment results, which helps prepare them for unpredictable changes related to the pandemic, downtown business, and web presence.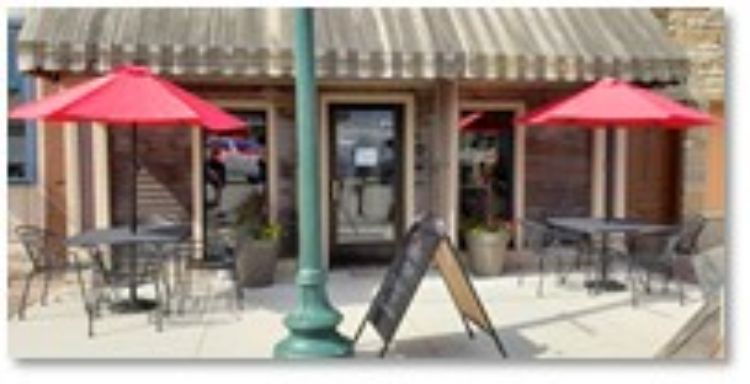 In 2019, the City of Laingsburg, MI applied to the Michigan State University Extension First Impressions Tourism (FIT) assessment program. As a result, Laingsburg received a team of five first-time visitors during the latter half of 2019 who eventually provided suggestions to improve the rural community.
The results of this assessment were shared in a community forum during November 2019, which drew more than 100 participants. After the forum, like all communities that complete the FIT program, they were provided with a suite of resources including a summary report, a comprehensive collection of presentation slides showcasing data extracted from nearly 80 pages of unedited visitor feedback, and a supplemental tourism report summarizing short-term rental and social media recommendations.
To better understand the medium and long-term impacts of the FIT program, a follow-up with community leaders typically happens within a year of completing the program. Laingsburg leaders were contacted in October 2020 for a one-hour discussion to capture improvements made by the community based from a wide-range of suggestions from the FIT Assessment.
Capitalizing on their strengths and weaknesses identified from the FIT program, Laingsburg took action around three primary areas.
First, unbeknownst to anyone, restaurants would experience immense challenges almost overnight due to the novel coronavirus pandemic without any guidelines or preparations. For Laingsburg though, FIT assessors suggested to the Shiawassee County community in late 2019 they capitalize on their large sidewalk space and unique downtown by opening for outdoor seating. This suggestion helped Laingsburg revamp their zoning ordinance to allow for outdoor restaurant seating pre-COVID-19 which has, according to the Laingsburg leadership team, "invigorated their downtown to a level they could not have predicted."
Additionally, City of Laingsburg installed additional signage in their downtown after participating in the FIT program. Highlighted with exceptional detail, Laingsburg's historical signage seen here is an example other communities could emulate to help educate residents and visitors.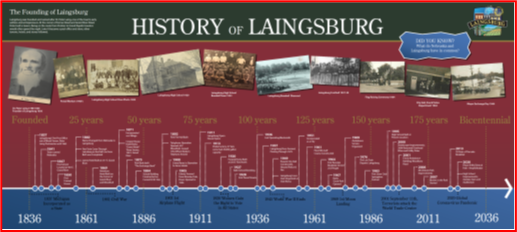 Lastly, as with most communities, updating and/or redesigning websites becomes a crucial point for improvements after completing the FIT program. Laingsburg created a visitor section on their website that highlights events, businesses, and recreation. This is essential for any community looking to retain and attract residents and visitors.
Interested in learning more about Laingsburg's results? Please visit the First Impressions Tourism Assessment homepage to access their results and other communities as well. Additionally, communities interested in FIT can learn How It Works.